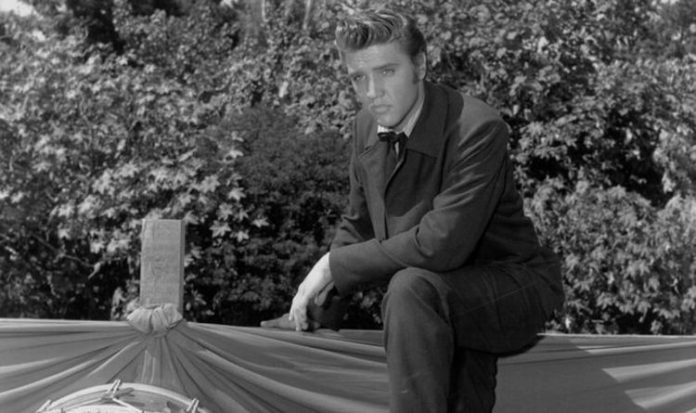 When Elvis Presley bought Graceland in 1957 he moved his parents into the estate with him. The star also bought a collection of animals to keep himself entertained and to make the grounds feel a bit more lively. The 14-acres of land were filled with pigs, cows, chickens, and dogs – all of which Elvis looked after and visited regularly. In 1967, shortly after Elvis married Priscilla Presley, he bought the Circle G Ranch which he also filled with livestock.
To commemorate the event Elvis gifted horses to his entire entourage – The Memphis Mafia – and Priscilla.
He also bought himself a horse, which he named Rising Sun. The star named Priscilla's horse Domino.
The couple frequently went on romantic horseback riding dates across his ranch after they got the steeds, but disaster struck during one adventure.
During the date Elvis' horse Rising Sun was spooked and began running wildly through across the land with the King on his back.
READ MORE: Elvis Presley put geese in his Cadillac to bring them to Graceland
The King was famously obsessed with peacocks and owned a handful of them which roamed Graceland.
In 1974 his girlfriend, Linda Thompson, even commissioned a set of custom stained-glass windows to be installed in Graceland.
But some of the more gutsy birds took it upon themselves to start pecking at one of Elvis' cars.
During a virtual tour of Graceland Elvis expert Angie Marchese revealed: "There were actually some pet peacocks that ran around the property here at Graceland at one point."
Angie added: "That was until they started seeing their reflection in the gold Cadillac and started pecking the paint off the car."
After this event Elvis decided he was no longer going to keep the birds and had them removed from his land.
The King then donated the peacocks to the local Memphis Zoo where they lived out the rest of their lives.
READ THE ORIGINAL REPORT