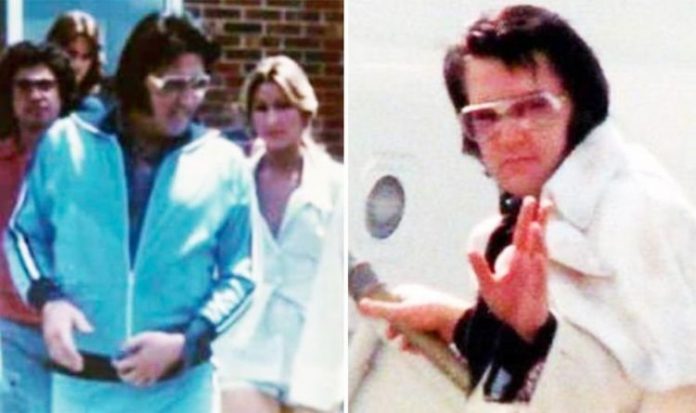 The pictures see Elvis, Linda, Joe (who died in 2016) and other Memphis Mafia members walking along together, in cars and boarding The King's private jet.
In all the photos from his final years, Elvis is wearing his big tinted glasses and appears to be rather cheerful.
He also has his big dyed jet black hair and sideburns, which he famously wore during his jumpsuit era.
Sadly, Elvis is also noticeably overweight, having expanded considerably in his last years as he declined in health.