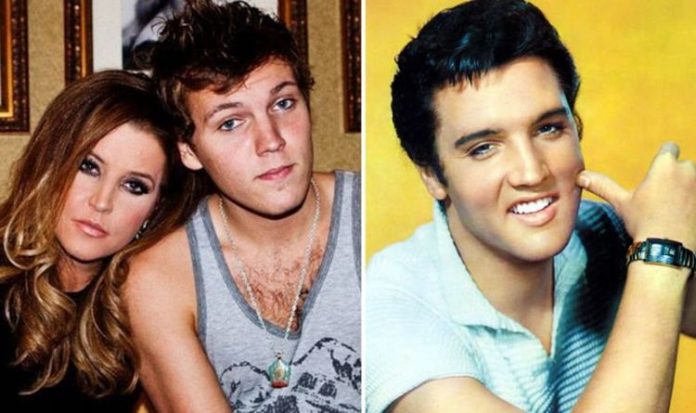 There were tragic echoes of Elvis' own passing when Benjamin Keough died tragically young at home in the bathroom on July 12, this year. The King's life also ended in his bathroom at Graceland, over forty years ago, on August 16, 1977. Throughout his life, people drew comparisons between them, and before his death, Lisa Marie had spoken emotionally about her son's special link to his famous grandfather.
Lisa Marie was promoting her new album Storm & Grace in 2012 with a special appearance at the legendary Grand Old Opry in Nashville.
She was joined on stage by Benjamin, also an aspiring musician.
Afterwards, she described the extraordinary effect Benjamin had on everyone there and his incredible resemblance to Elvis.
At the Country Music Television Awards that year, Lisa Marie was told how much her son look like his grandfather: "Sometimes I am overwhelmed when I look at him."
Lisa Marie added: "He was at the Opry and was the quiet storm behind the stage! 
"Everybody turned around and looked when he was over there.
"Everybody was grabbing him for a photo because it is just uncanny."
Later that year, to mark the anniversary of her father's death, Lisa Marie posted an emotional video tribute to Elvis, and spoke powerfully about how he lives on in her children.
Benjamin and his sister Riley were the children of Lisa Marie with her first husband Danny Keough, another musician.
After her next brief marriage to Michael Jackson and even shorter marriage to Nicolas Cage, Lisa Marie married her guitarist Michael Lockwood in 2006 and gave birth to twin girls, Harper Vivienne Ann Lockwood and Finley Aaron Love Lockwood in 2008.
In October 2012, Lisa Marie added her own vocals to a new version of Elvis' recording of I Love You Because.
The accompanying video included extraordinary family pictures and home video footage dating back to Elvis' own youth.
Lisa Marie also spoke about her family and why she had recorded the tribute to her father.
Lis Marie said: "Every five years, I try to do something special for the fans as a tribute.
"I thought, 'OK, I really want to focus on the fact that I think his spirit lives in his grandchildren – very much…
"They've all got a little bit of him in them. They all have their own little traits, and I can just sense it, you know?
"I thought it would be special for the fans to see that – to focus the attention on that – which made it intimate and sweet, because the song is like that. It felt really right."