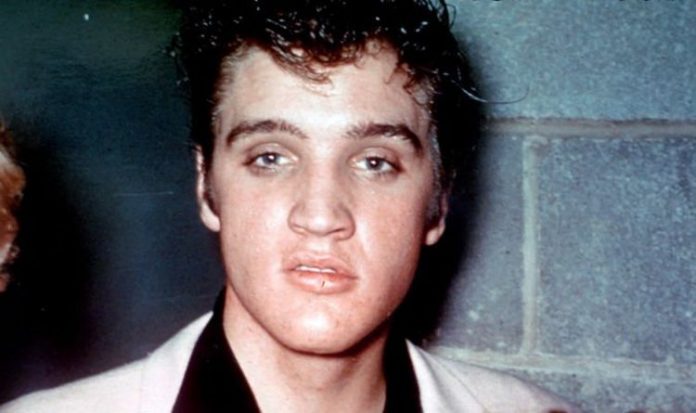 Over forty years after he died on August 17, 177, the singer remains as famous as ever. His iconic look and sensational voice are instantly recognisable and yet nobody was interested in the boy from Tupelo, Mississippi, in his earliest years. His family moved to Memphis, Tennessee, when he was 13. The teenager entered singing competitions and practiced at home on his guitar. After leaving school, he tried to get his first break, approaching local vocal harmony groups and playing at local fairs before he cut his first record aged 19.
On June 22, 1997, Vernon gave an interview to promote Elvis' upcoming US tour, two months before the star's death. 
He proudly shows off the 'Trophy Room' at Graceland, with its walls filled with the star's extraordinary collection of Gold Records. He reveals how hard Elvis fought to get anyone to believe in him, but refused to change his look or music for anyone.
Vernon said: "He called me into his room, I believe it was shortly after he got out of high school, and he said, 'I want to be an entertainer.' Well, in some ways and some of the clothes he wore was different. The way he wore his hair was quite different to what there was back then, you know.
READ MORE Elvis ANGUISHED phone calls to Priscilla INCLUDING on night he died 
The single was released on July 19, 1954. Although it did not chart nationally, it was a huge hit locally, selling over 20,000 copies and reaching Number Four on the Memphis charts.
Radio stations were inundated with calls and the teenage star was called in for interviews. Hysteria built fast at local shows.
In 1955, drummer D. J. Fontana joined the trio and with Colonel Parker on board as manager, record companies were soon competing to sign the new quartet, with RCA Victor winning the bidding war.
Elvis unveiled his first RCA single, Heartbreak Hotel, with a nationwide release in January 1956. The song shot to Number One in the United States and Elvis was soon dominating the airwaves, as well as numerous TV appearances.
Imagine what those groups who turned him down must have been thinking…