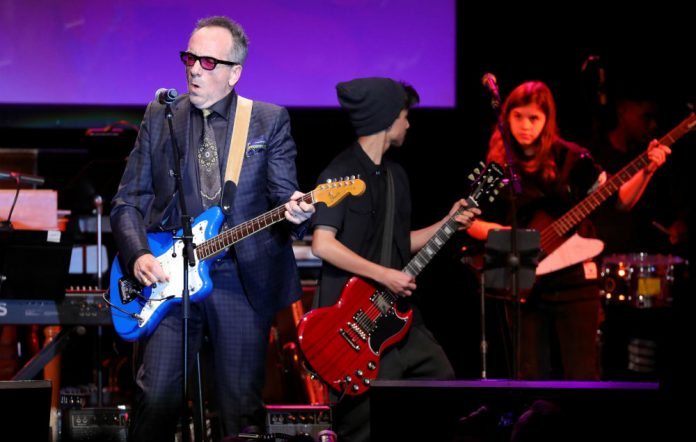 [ad_1]

A good year for the roses?
New wave icon Elvis Costello is to release a new album with his band The Imposters in the near future.
The prolific singer-songwriter – responsible for hits such as 'Oliver's Army' 'Pump It Up' and 'Alison' – is set to follow up his last Imposters record 'Momofuku', which came out in 2008. Since then, Costello has released a further three studio albums; both under as a solo artist and with The Roots.
Full details for the new Elvis Costello and The Imposters album are yet to be confirmed, with a release date and title still unknown. However, the London musician is set to embark on a twenty date long US tour this autumn in support of the record, so it's likely to be released in 2018.
Kicking off in Pennsylvania on November 2, full details for the tour are available here on Elvis Costello's website. Select dates offer the option to pre-order the new album.
Next month Elvis Costello also has UK shows lined up in Edinburgh, Newcastle, Southend, Plymouth, and Sussex.
Earlier this year Paul McCartney shared a rare demo featuring Elvis Costello. Originally recorded during the sessions for the Beatle's 1989 album 'Flowers In The Dirt'. There are a total of nine demoes featuring Costello from the sessions.
[ad_2]