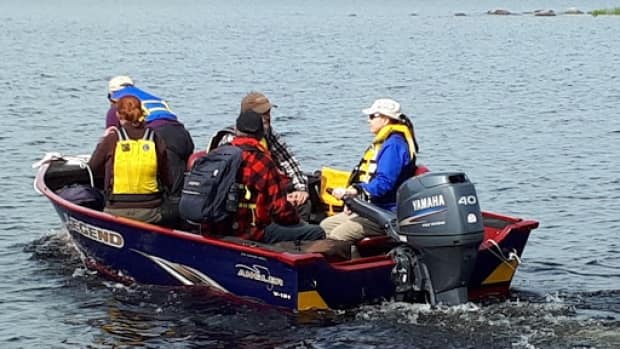 [ad_1]

Virginia Zoll has dedicated the past 10 years of her life to slime mould.
On a visit to New Brunswick this week, the researcher hopes to document species of slime she's never seen before.
"They're really fascinating little creatures," Zoll said in an interview. "They're very tiny … some of them are very beautiful."
Slime moulds belong to the kingdom Protista, a category of organisms that can't be classified as animal, plant or fungus. 
They are closely related to the amoeba, Zoll said, and at one stage of their lives can be described as "amoeba-like." 
"They have different stages of their life where they are slimy," she said. "But as they grow and ingest their food in the forest … they can form bodies that look like shiny lollipops."  
Not many people study slime moulds, and not many species have been discovered around the world, Zoll said.
"Because of their size and because of their hidden life in the forest, they aren't easy to find. But they're fun."
The slime mould expert from Pennsylvania has joined researchers from across North America to document the diversity of living things in protected areas of New Brunswick. 
You don't have to be that great. You just have to be at the right place at the right time.-John Reynolds,  oligochaeteologist
Zoll has documented two species so far during her New Brunswick research, but she noted that slime moulds are more abundant later in the summer.
"To try to discover more, I make moist chamber cultures where I gather bark, leaf litter, moss with moisture to see if some of them will develop," she said. 
Diversity of life in province
This is the 10th year the New Brunswick Museum has been host to the scientists looking for new plant and animal species in a particular part of the province.
Donald McAlpine, the research curator and head of zoology at the museum, co-ordinated an excursion at Spednic Lake, near McAdam.
"Every year we go out, we find species that are new to New Brunswick, new to the Maritimes, new to North America and even new to science," McAlpine said.
It's the second year the group has gone to Spednic Lake, but this time researchers are documenting new species, while also building on information and leads found in 2017.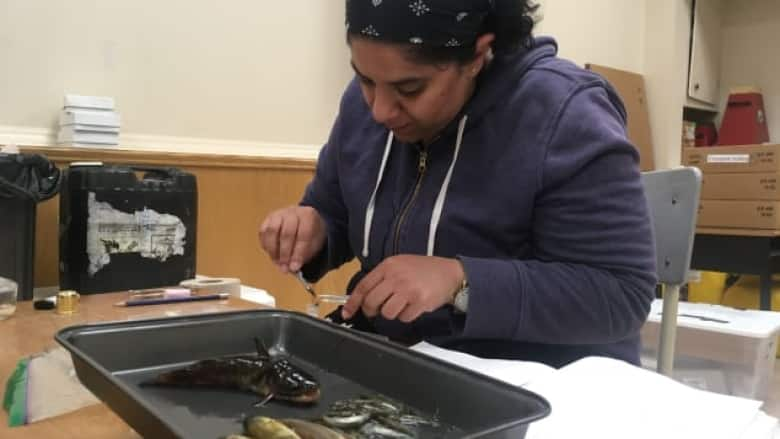 Researcher Gayathri Sreedharan takes tissue samples from fish collected from Lake Spednic. (Radio-Canada)
So far, they've discovered new beetles, fungi and even slime mould.
"We find things we don't expect to find every single year," McAlpine said. "This year's no exception.
Over a 20-year period, Biota NB will be looking at 10 protected natural areas in the province. Five have been studied so far. 
Every site is a bit different from the last, particularly the McAdam area, where some species might have cross the border from Maine.  
"The goal is to learn as much as we can about the biological diversity of some of New Brunswick's most important conservation lands," McAlpine said.
Looking for earthworms
John Reynolds, an oligochaeteologist in Fredericton, has spent 51 years studying and collecting earthworms around the world.
Last August, he said, Biota participants found a kind of worm that had never been seen in North America.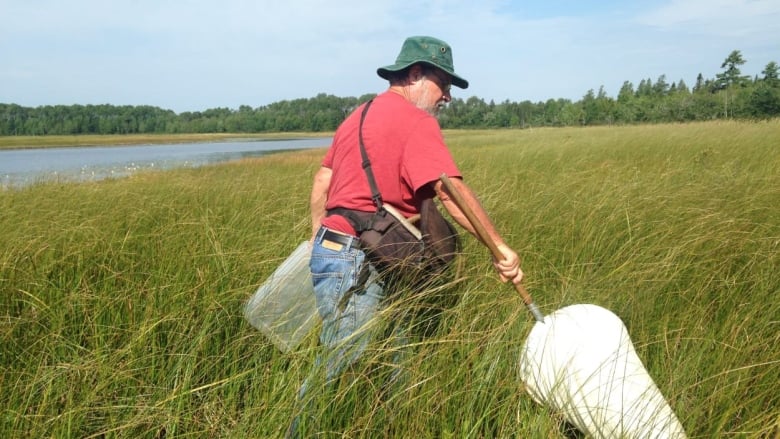 Reggie Webster is one of the researchers in the Biota NB group documenting life in a protected area near McAdam. (Radio-Canada)
"A lot of it has to do with there aren't many … earthworm people out there collecting," he said.
Reynold has written almost 500 papers strictly about earthworms. There are more than 10,000 known species, and a lot more to discover, he said.  
"In a lot of places you're the first person to go in," he said.
"You don't have to be that great. You just have to be at the right place at the right time."
[ad_2]