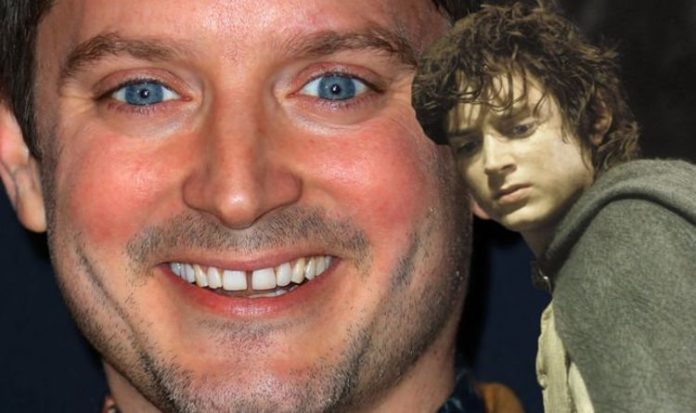 Elijah Wood is sometimes better known as his Lord of the Rings character, Frodo Baggins. He led his Hobbit friends to Mordor to destroy the One Ring and bring order to Middle Earth once and for all. But how old is he now, and how old was he when he filmed Lord of the Rings?
How old is Elijah Wood?
Elijah Wood was born on January 28, 1981, making him just 40-years-old.
His character in Lord of the Rings (LOTR), Frodo Baggins, is mainly what fans remember him for, meaning their memories of him are of a much younger actor.
As well as that, Frodo's innocence also suggested a far younger age than 40.
READ MORE:  Elvis Presley Heartbreak Hotel: How old was Elvis when he got to No.1?
How old was Elijah Wood when he made Lord of the Rings?
One of the reasons why Elijah's depiction of Frodo seemed younger is because it was, given the first film was released in 2001.
Casting for the film took place throughout the late 1990s, meaning Elijah would only have been a teenager throughout filming.
In 2011, when he as 30-years-old and had returned to the set of Lord of the Rings to film short moments for The Hobbit, Elijah relived some of his memories, including celebrating a birthday there.
He told Graham Norton: "I turned 19 when we first went to Hobbiton, and I'm 30 now.
"I was talking to Pete [Peter Jackson, the director of LOTR] when we were there and I said, 'Do you realise I had my 19th birthday in Hobbiton?'.
"Isn't that wild? It puts things into perspective."
He also spoke about how the films made a huge impact on him, so much so that he was given some special props to remember the experience forever.
DON'T MISS
Elijah said: "I have got a few things from the actual films, so I've got the ring, I have Sting [Frodo's sword], I have a map from Bilbo's study or the living room in Bag End.
"And just recently because I went back and did the final bit on The Hobbit, they gave me the book that Bilbo writes in.
"He writes The Hobbit, There and Back Again: A Hobbit's Tale, and then I finish it as Lord of the Rings.
"They gave me that red volume, and on my last day in Hobbiton, it was pretty magical."
Before Lord of the Rings and since, Elijah has still been busy with various acting and musical projects.
As a child actor, before appearing in the LOTR series, he had a small role in Back to the Future Part II, Macaulay Culkin film The Good Son and sci-fi movie Deep Impact.
After the Tolkien series, his first major role was in Jim Carrey film Eternal Sunshine of the Spotless Mind and Zac Snyder comic book movie Sin City.
He has also had various voice roles including in Happy Feet and Disney XD series Tron: Uprising.
Elijah has also provided his voice for video games, while also setting up a horror-focused production company and a short-lived record label.