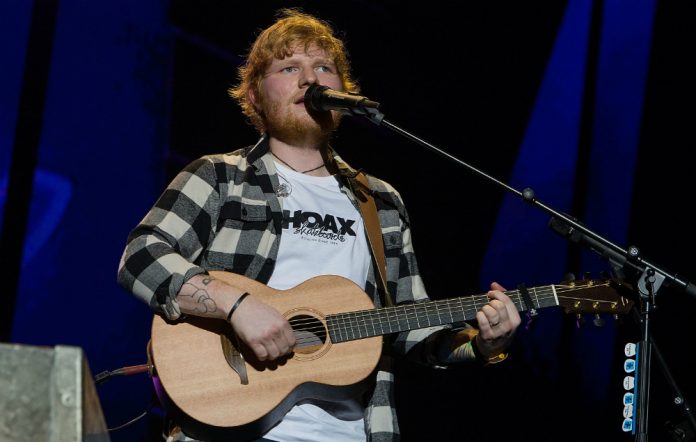 [ad_1]

He built it himself for his hometown hospice
Ed Sheeran has made a life-sized Lego model of his own head and donated it to a local charity.
The 'Shape of You' megastar has been praised by staff at St Elizabeth Hospice for his "incredible" donation. He is also said to have given away a record player, skateboard, headphones and other items to the charity in his hometown of Framlingham, Suffolk.
The hospice's spokeswoman Helen Owen told the BBC that the singer has been "really generous", explaining that "every now and again he has a clearout".
She added: "As Framlingham is his local shop, he thinks of us. Normally it is a few jumpers and Hoax T-shirts he wears on tour, which are great, but this time we got the head."
Owen then praised Sheeran's unique donation and personal touch, saying that it's "really lovely" the model was "of him, [and] made by him".
It's not just Lego, either. A waxwork version of Ed recently popped up in a London cat café, with the sculpture eventually becoming a permanent fixture at Madame Tussauds.
Meanwhile, Sheeran recently had to put his plans to build a chapel on his private estate in East Anglia on hold so a search for great-crested newts can be conducted.
Ed Sheeran is due to perform at Cardiff's Principality Stadium for four consecutive nights starting tomorrow (June 20). Last week, he took to the stage for a run of huge Wembley Stadium gigs in London. Remaining tickets for the dates are available here. 
[ad_2]