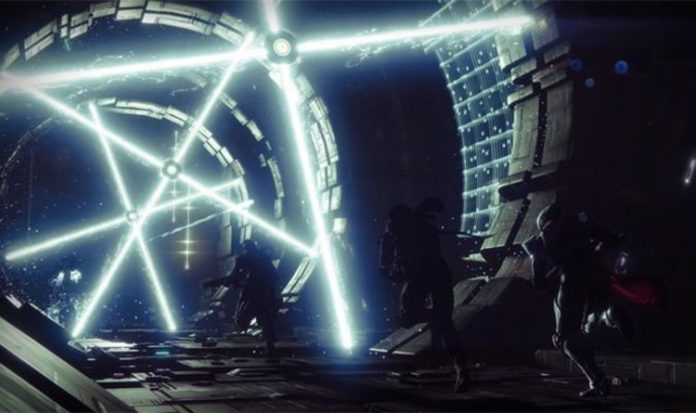 The countdown has begun for the launch of Season of the Chosen, the latest content drop from Bungie, and part of this week's Destiny 2 update.
Early patch notes have been shared, including what is being planned for Season 13 on PS4, Xbox One and PC.
Battlegrounds will make up a big part of Season of the Chosen when it launches on Tuesday, February 9, 2021.
But while Bungie has confirmed that there will be new activities to enjoy, they're also changing some existing ones.
Destiny 2 Trials will be launching on February 12 with some notable changes, including new weapons and armour to collect.
A message from Bungie explains: "You may have already seen some teases of the new rewards for the Trials of Osiris coming with Season of the Chosen. We also have three new Trials weapons.
"Each weapon will also have an Adept version with special mods, as well as a special shader that can be applied to any Adept weapon, even the ones from the Grandmaster Nightfall.
"For the first week of Trials, armor and adept mods will be in the Flawless Chest. The second week is when you'll have your first chance of the Season to grab an Adept weapon.
"Along with these new weapons and armor, Trials has some new cosmetic rewards to show off as well. The Ghost Shell drop chances increases as you win matches and increases when you hit the 3/5/7 win and flawless milestones each week.
"The ship and Sparrow drop chances increase every time you go flawless. Here is a look at the rewards."
But before any of this happens, Bungie will need to roll out a new Destiny 2 update across all platforms.
DESTINY 2 UPDATE TIME FOR SEASON OF THE CHOSEN
Today's new 3.1.0 Destiny 2 update is scheduled to launch today, February 9, at around 5pm GMT.
There will also be a short maintenance period, which could mean gamers will have to wait until 6pm GMT before they can start exploring all of the new content.
Here's the complete schedule for today's Destiny 2 update:
8 AM PST (1600 UTC): Maintenance begins.
8:45 AM PST (1645 UTC): Players are removed from activities. Destiny 2 is brought offline.
9 AM PST (1700 UTC): Update 3.1.0 will be available across all platforms and regions. Players will be able to log back into Destiny 2.
10 AM PST (1800 UTC): Destiny 2 maintenance is expected to conclude.
Bungie has also shared news regarding what will be changing behind the scenes, including early patch notes, which can be found listed below:
The Crucible Valor and Gambit Infamy New Light quests can now be completed after resetting ranks.
Ahamkara Bones will now spawn in the Agonarch Abyss and Cimmerian Garrison Ascendant Challenges.
Triumphs: Lore of Luna, Wisdom of the Witch, Run the Gauntlet in Cimmerian Garrison.
The Altar of Sorrows bosses will now rotate each day.
The Warsat Public Event in the Cosmodrome's Mothyards will now count toward bounties.
The lift tube in the Warden of Nothing strike will now open for every player.
The boss from The Insight Terminus strike will now always teleport away after scanning the Vex terminal.
Lake of Shadows will no longer become blocked if players bypass trigger volumes.
Sturm will once again reload any equipped Energy slot weapon on kills.
Merciless will once again increase its charge rate on non-lethal hits.
Thunderlord, Reckless Oracle, and other weapons will once again render their scope and/or reticle.
KNOWN ISSUES
We continue to investigate PC FPS and Stuttering issues.
The Lightseeker Triumph is not unlocking after players have found all weekly feathers for the "Bird of Prey" quest, and feathers no longer appear after completing the Bird of Prey quest.
The black Blight Orbs left behind by the High Celebrant won't open portals if shot by Sidearms, and sometimes won't open when in a fireteam.
We're continuing to investigate various error codes, including ARUGULA and PRUNE.