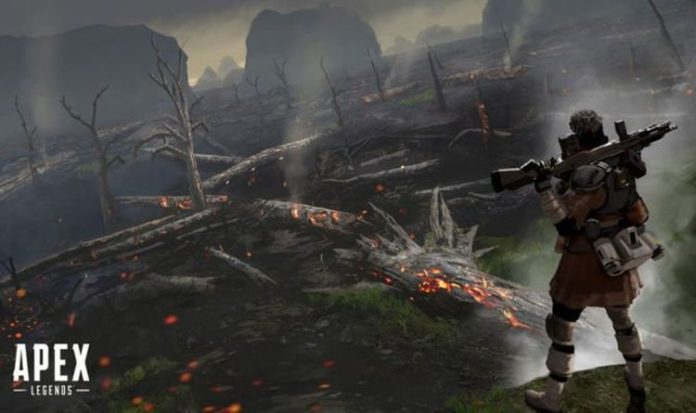 Developers Respawn Entertainment has confirmed that the next big Apex Legends event is kicking off today, February 9.
And while we don't have a set schedule to follow, we have a pretty good idea when things will be kicking off.
We also have a good idea of what will be included and what gamers can expect from the returning Locked and Loaded playlist Takeover.
The good news is that today's Apex Legends Anniversary event is coming to all platforms at the same time, meaning crossplay will be fully enabled across PS4, Xbox One, PC and next-gen consoles.
Next month will see Nintendo Switch added to that list, but it won't be in time for the this week's anniversary celebrations.
A message from Respawn explains: "It's been two incredible years since we launched Apex Legends, and this year, we're celebrating!
"Starting February 9th and until February 23rd, we're celebrating with a special Anniversary Collection Event. Jump in for free rewards, a special Collection Event featuring the return of fan-favourite looks, and the return of Locked and Loaded as a playlist Takeover."
WHAT TIME DOES THE NEW APEX LEGENDS EVENT START?
Developers Respawn has confirmed that the new Apex Legends Anniversary event will be kicking off on Tuesday, February 9, 2021.
This will be a unified release, meaning it will be available across all platforms until the scheduled end time on February 23.
We don't have a set schedule, but based on previous launches, the new Apex Legends event time could be set for around 6pm GMT.
Respawn has confirmed that there will be plenty to do during the new event, including the chance to pick up some older items.
"We're bringing back 24 fan-favourite items and giving them a fresh look with crimson red and gold touches.
"If you've missed out on a skin you really wanted in the past, now's the time to snag it, but with a new look that lets others know you were here in the early days of Apex Legends.
"Normally, unlocking all the items in a Collection Event unlocks a specific heirloom. But you only turn two once, so we're mixing it up a little bit.
"Unlocking all items in the Collection Event will earn you 150 heirloom shards, so you can unlock any heirloom you want. And to make it a little bit easier to get there, for this one time only, the crafting cost for all items in the Collection Event has been reduced by 50%.
And here's what we know about the new Apex Legends event content coming this week:
ANNIVERSARY REWARDS
As a thank you for dropping with us, we're loading up the Reward Track with 22 earnable items, including two Event Packs and ten Apex Packs.
Plus, during the event, you'll receive five awards (three matching stat trackers for Bangalore, an Apex Pack, and an event badge) just for logging in for the first time.
LOCKED AND LOADED
Another Takeover is hitting the normal Play Apex playlist. In "Locked and Loaded", hit the ground with a full loadout of level 1 gear. You'll have a Mozambique, White Shotgun Bolt, HCOG Classic Scope, White Evo Shield, White Helmet, White Backpack, White Knockdown Shield, two Syringes, two Shield Cells, and one stack of shotgun ammo. What more could you possibly need, right?
All Common/White level attachments and equipment will also be removed from the loot pool (outside of Common scopes) during the takeover. Drop in and knock 'em out!
SEASONAL CHALLENGES
To continue the celebration, we're giving you some fun challenges to go after with new badges to earn.
Get the "Daily Discovery" Nessie Badge by completing 75 Daily Challenges. Respect your elders and earn the Mozambique Badge by dealing 102,816 Damage (get the reference?)
Earn "Time to Win and Stay Alive" with 8 different Legends to get the Smolfinder Badge.