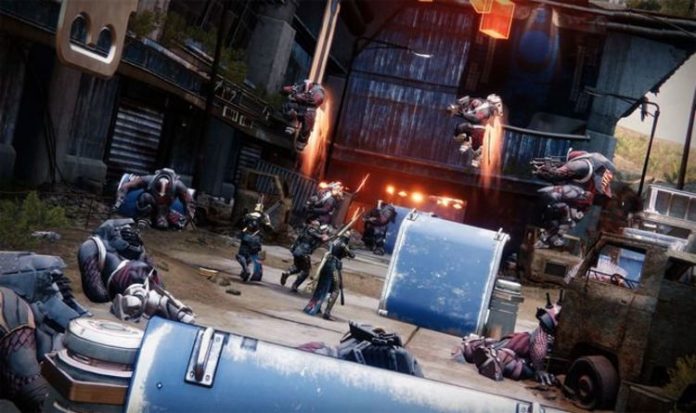 Guardians are gearing up for a big update this week with the release date of Destiny 2 Season 13 locked in.
Bungie has confirmed that the Season of the Chosen has a start date scheduled for February 9, the same day a lot of Hunt quests and materials need to be handed in by.
The D2 dev team has revealed that before Season 13 begins on February 9, the following quests, materials and items should be used before they are removed from inventories:
Weekly Bounties: Strikes, Crucible, Gambit, Gunsmith
Crucible Tokens
Memory Fragments for Stasis
All Crow Bounties
Alkane Dust
Phaseglass Needles
Seraphite
Simulation Seeds
Bungie has been sharing its plans for Destiny 2 Season 13 in January and February, while also confirming its full launch schedule.
Here's what we can expect this week in Destiny 2 across PS4, Xbox One, PC, PS5 and Xbox Series X:
WHEN DOES DESTINY 2 SEASON 13 START?
According to Bungie, the Destiny 2 Season 13 start time has been set for 5pm GMT on Tuesday. February 9, 2021.
For Guardians in the United States, this will mean downloading a new Destiny 2 update at around 9am PDT.
It should be noted that servers might not be back online until 6pm GMT, meaning there could be a delay between installation and playing the new Season.
There should be no delay between platforms, meaning everyone should get access at the same time.
Maintenance has been known to run over due to issues, so gamers should be prepared for a few wobbles after the latest Destiny 2 patch has been released.
After you do get back online with Destiny 2, new Season of the Chosen content will be awaiting you.
The Behemoth and Hailstone Battlegrounds will be available to explore, as will a new wave of Strikes, including Devil's Lair.
Battlegrounds will be one of the main activities during the early days of Season 13, with the Cabal forces taking up arms on multiple destinations, and preparing to defend the glory of the Empire.
Battlegrounds will be a three-player matchmade activity, where Guardians engage in ritual combat against Caiatl's chosen warriors.
"With the Pyramids and Xivu Arath destabilizing the system, Empress Caiatl, leader of the Cabal and daughter of Calus, seeks an alliance. But when she demands more than Zavala can offer, negotiations collapse, and Guardians must become the tip of the spear that strikes at her growing war council."
Old and new weapons will be making an appearance, including several items from Destiny 1, which will be available from Nightfall: The Ordeal. Here is the lineup:
The Swarm
Palindrome
Shadow Price
A message from Bungie Explains: "Nightfall: The Ordeal weapons have a chance to drop at the end of the activity depending on your medal (Platinum, Gold, etc.) and difficulty.
"Master difficulty will give you the highest chance at a drop of the base versions of these weapons.
"Adept difficulty weapons have a chance to drop at the end of a Grandmaster Nightfall when they go live later in the Season. Drop chance also dependent on your medal. Slay enough Champions to hit Platinum and you will have a high chance at an Adept weapon."