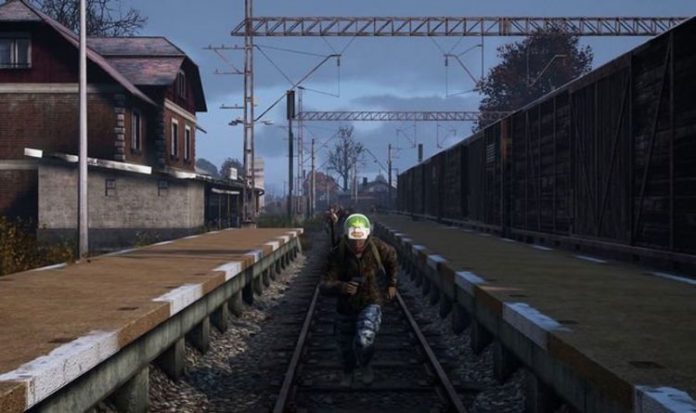 And the good news is that developers Bohemia Interactive has provided all the latest changes via new DayZ patch notes.
Fans of the hit survival sim were warned today that a new DayZ update would be rolling out and would require servers to go offline.
And while maintenance lasted longer than usual, the development team has confirmed that everything should be back online.
The good news is that DayZ can be played again across all platforms and has been brought back online with some important fixes.
The only downside is that there are no outstanding new features or content that has been added to the game.
READ MORE: PS Plus March 2021 free PS5, PS4 games release date, time, deals, PlayStation Plus WARNING
Instead, today's patch was looking to fix existing problems and hangovers from a recent February update.
Annoying problems, like attachments not spawning on weapons and batteries not charging, should now be fixed.
The total number of fixes are pretty low but they add up to some big problems being removed to help improve the overal gameplay experience.
The full DayZ patch notes for March 1 can be found below and cover all the changes made to the game on PS4, Xbox One and PC:
Weapons would not spawn with attachments
The truck battery could not be charged using the battery charger
The flag pole was refreshing bases more often than designed (every server restart)
The universal flashlight could be attached to handguards without a rail
The player could not switch to VSS iron sights when using PSO optics
A client crash related to attachment slots on base building objects.
"One of the things we looked at was how the infected collide with players during melee fights and adjusted it so that the infected no longer go inside the player's character. Getting out of cars had proven tricky in the previous update as well, as some players were randomly teleported onto the car's roof.
"This has been fixed and your feet now remain exactly where you'd expect them to be after leaving your vehicle.
"Sea fishing would also be interrupted at times, but we squashed that issue too and play should now be as smooth as the calm waters. Finally, we improved horticulture in a number of areas, including removing garden plots with the shovel and the infestation of plants."
Larger content updates for DayZ aren't expected in 2021 but with such a strong reported start to the year with player numbers, there could still be a few surprises being put in place for the coming months.