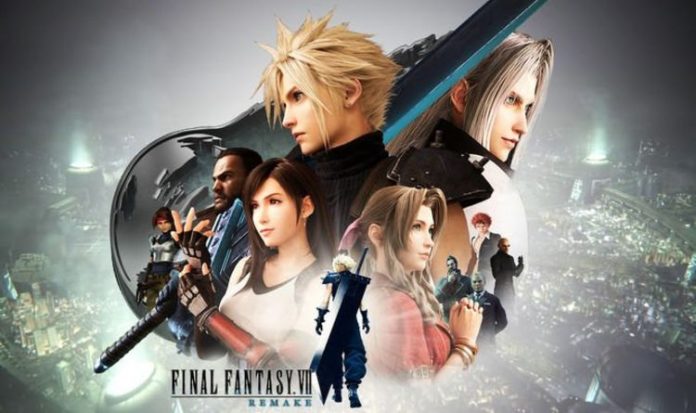 Final Fantasy 7 Remake developer Square Enix has shared new details about the upcoming sequel.
Final Fantasy 7 Remake will be split into at least three parts, beginning with last year's release on PlayStation 4.
As fans wait for gameplay footage and release date news, Square Enix has revealed one very important detail.
According to the latest reports coming out of Japan, Naoki Hamaguchi will be the sole director of Final Fantasy 7 Remake Part 2.
The previous game was co-directed by Naoki Hamaguchi, Motomu Toriyama and legendary designer Tetsuya Nomura.
Speaking to Famitsu, Tetsuya Nomura said that while he will still be involved in the project, Hamaguchi will take the lead.
Tetsuya Nomura is taking a step back due to his involvement on an "unprecedented number of projects" at Square Enix.
READ MORE: PS5 stock update – Double dose of good PlayStation 5 UK restock news
READ MORE: Argos PS5 stock boost – Great news for gamers waiting to buy PlayStation 5
In other Final Fantasy 7 Remake Part 2 news, Nomura said that the sequel will take full advantage of the PS5's features.
Nomura revealed the news while discussing the changes being made for upcoming PS5 release Final Fantasy 7 Remake Intergrade.
"In terms of graphics, lighting and textures are the main adjustments, but environmental effects such as fog have also been added to further enhance the sense of realism and immersion in the world," he said.
"As for adaptive triggers, they are partially supported. However, in terms of using all of the features of PlayStation 5, please wait for the next game where we can start from scratch."
READ MORE: PS5 stock update – GAME, Currys, Argos, Very and Amazon UK restocks this week
Final Fantasy 7 Remake Intergrade is described as "an enhanced and expanded version" of the PlayStation 4 release.
Launching for the PS5 in June, the game comes bundled with a brand new episode featuring Yuffie as the main character.
"The new episode featuring Yuffie is a brand-new adventure in the world of Final Fantasy 7 Remake Intergrade.
"Play as Wutai ninja Yuffie Kisaragi as she infiltrates Midgar and conspires with Avalanche HQ to steal the ultimate materia from the Shinra Electric Power Company.
"Play alongside new characters and enjoy an expanded gameplay experience featuring multiple new combat and gameplay additions. This adventure brings new perspective to the Final Fantasy 7 Remake Intergrade story that cannot be missed."