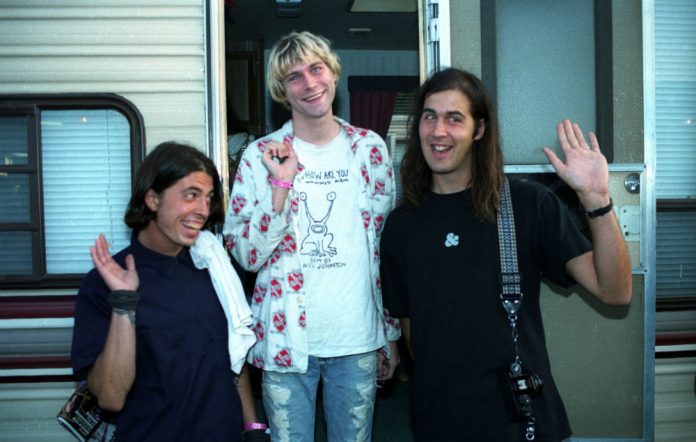 [ad_1]

The band's iconic show at the top of the bill at the festival took place in August 1992
Dave Grohl has spoken once again about Nirvana's legendary headline slot at Reading Festival, describing the experience as a "genuinely magical moment".
The band topped the bill at the 1992 edition of the festival, with the subsequent set becoming one of the trio's most memorable performances. You can watch archive clips from the set here.
Grohl has previously spoken about the experience of headlining Reading with Nirvana on a number of occasions, and has recalled the gig once again for a new feature in Kerrang!.
"I remember showing up to Reading '92 and there being so many rumours that we weren't going to play, that we had cancelled," he said. "I walked backstage and some of my best friends in bands that were opening would see me and say, 'What are you doing here?' And I'd go, 'We're fucking headlining!' And they'd be like, 'You're actually going to play?!'
"I didn't realise there was any question that we were going to play. I knew within myself I was questioning if we could play, but I knew we were going to try.
"The show was a really reassuring, genuinely magical moment of everything coming together at the right time," he continued. "I think we had practised once, the day before, and I just didn't know if we could pull it off. That happened a bunch of times in Nirvana, where you'd think, 'God, this is going to be a fucking disaster,' and then it would turn out to be something beautiful.
"So yeah, it went great – but it's sad that that's the last time we ever played England, because it could have been better. We just didn't play England enough, I don't think. The memory is somewhat triumphant but melancholy, because we never came back."
Last week, it was announced that a selection of Kurt Cobain's personal belongings will go on display at a new exhibition in Ireland next month.
[ad_2]