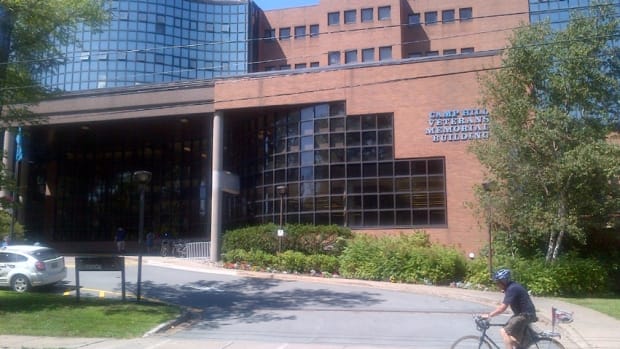 [ad_1]

A third of the contract long-term care beds for veterans operated by the provincial health authority are either vacant or occupied by non-veterans.
The numbers were presented Tuesday during a meeting of the legislature's veterans affairs committee. Of the 314 contract beds, which provide priority access to long-term care for war veterans, 106 of them were not being used by Veterans Affairs Canada as of June 6.
Numbers presented at the meeting Tuesday show the breakdown at the eight sites operated by the health authority around the province with contract beds as of June 6:
Camp Hill Veterans Memorial: 175 contract beds, 43 not used by VAC.
Taigh Na Mara: 31 contract beds, 15 not used by VAC.
Harbourview Hospital: 20 contract beds, 14 not used by VAC.
St. Martha's Regional Hospital: five contract beds, four not used by VAC.
Northumberland Veterans Unit: 20 contract beds, five not used by VAC.
Fishermen's Memorial Hospital: 23 contract beds, 10 not used by VAC.
Soldiers Memorial Hospital: 25 contract beds, 10 not used by VAC.
Veterans Place: 15 contract beds, five not used by VAC.
The vacancies highlight the reality of the demographics of the people who use those beds.
According to an official with Veterans Affairs, the average age of veterans in long-term care is 92. There are 424 veterans in Nova Scotia in long-term care; 220 of them are in contract beds, with the rest residing in community beds where access is instead handled by the provincial entry system (Veterans Affairs covers 100 per cent of the cost of care for those placements).
Sandie Williamson, the director of health-care programs for Veterans Affairs, said it's one of the reasons the federal department is in talks with provincial officials to determine future needs and services.
"We know that the needs of our veterans population is going to continue to evolve and, as a department, we're always looking for ways to improve programs and services for veterans so that we stay current with their needs," she said in a phone interview.
Beds can be used by non-veterans
The province owns and operates the contract beds, while Veterans Affairs provides $42 million a year to cover costs. As part of that agreement, the province can use vacant beds for non-veterans when circumstances demand it, such as a patient in an acute-care bed waiting for a long-term care placement or needing additional time in care before being ready to go home.
At Camp Hill in Halifax, 18 vacant beds have been used to accommodate people who were in the Dartmouth General Hospital but needed to be moved due to renovations at that site. Of the 106 total vacancies in contract beds, 33 are being used to help the Nova Scotia Health Authority improve flow and access in acute care.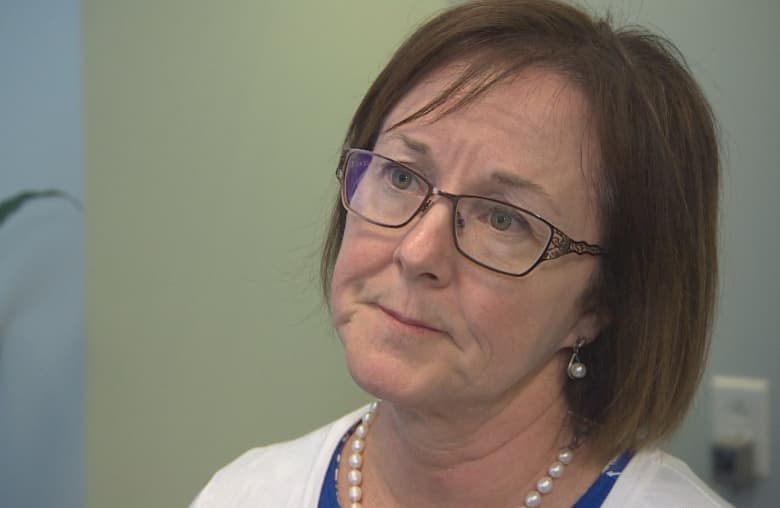 M. J. MacDonald is executive director of continuing care for the provincial Health Department. (CBC)
As the province and feds continue to discuss the future of their arrangement, Veterans Affairs has renewed through next June a program at Camp Hill that sees 25 of the site's 175 beds open to broader access for veterans beyond the previous requirements of serving overseas during the Second World War or Korean War, having a low income or having a disability related to war service.
Williamson said further eligibility for contract beds would require changes to the Veterans Health-Care Regulations.
As the two levels of government talk, the provincial Health Department's executive director of continuing care said the province is doing its own work on evaluating future long-term care needs for veterans and non-veterans alike.
"We're factoring that into our own bed planning, continuing care strategy and health services planning," said MJ MacDonald. "It's fairly early in the process, so we don't have anything definitive that we can share at this time."
Read more articles from CBC Nova Scotia
[ad_2]