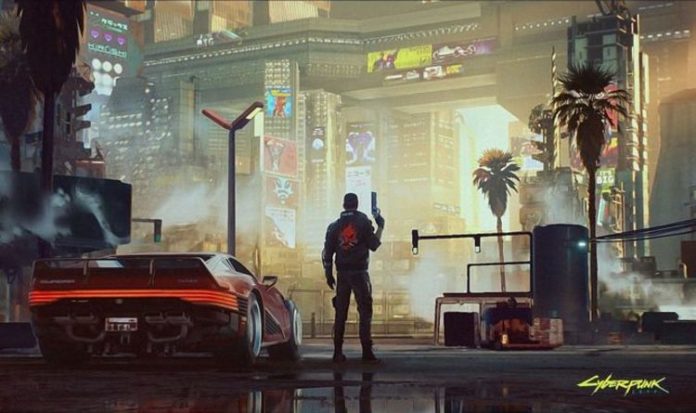 Cyberpunk 2077 fans have been treated to some incredible new next-gen gameplay footage.
With Cyberpunk 2077's release date just a few weeks away (hopefully), CD Projekt has posted some incredible new Xbox Series X gameplay.
The new Night City Wire footage shows Xbox One X footage alongside upgraded Series X gameplay.
As you can see from the video below, fans can check out open world driving, as well as on-foot action and a handful of missions. There's even an appearance by Keanu Reeves.
Similar to The Witcher 3, fans will notice that missions have additional optional objectives that you can choose to complete.
Fingers crossed we don't get another delay for Cyberpunk 2077, which is shaping up nicely.
In other not so great Cyberpunk 2077 news, a new leak appears to highlight the size of the upcoming game.
According to a new leak on Reddit, Cyberpunk 2077 will ship on two discs on the PlayStation 4. It's likely one disc will be used to install the game, and the other to actually play the game.
Cyberpunk 2077 will also reportedly have a 70GB install size, which is actually a little lower than I would have expected.
Cyberpunk 2077 is described as an open-world, action-adventure game set in the futuristic location of Night City.
"You play as V, a mercenary outlaw going after a one-of-a-kind implant that is the key to immortality," reads the official description.
"You can customise your character's cyberware, skillset and playstyle, and explore a vast city where the choices you make shape the story and the world around you."
As the description suggests, different players will have a vastly altered experience based on their approach to gameplay.
The game was originally scheduled to launch on November 17 (today), but was recently delayed until December.
Cyberpunk 2077 has now been given a December 10 release date on PS4, Xbox One, PC and Stadia. PlayStation and Xbox versions will also work with next-gen consoles, alongside some enhancements.
"Today, we've decided to move the release date of Cyberpunk 2077 by 21 days. The new release date is December 10," reads a CD Projekt statement.
"Most likely, there are many emotions and questions in your heads, so, first and foremost, please accept our humble apologies.
The biggest challenge for us right now is shipping the game on current-gen, next-gen and PC at the same time, which requires us to prepare and test nine versions of it (Xbox One/X, compatibility on Xbox Series S/X, PS4.Pro, compatibility on PS5, PC, Stadia)… while working from home."