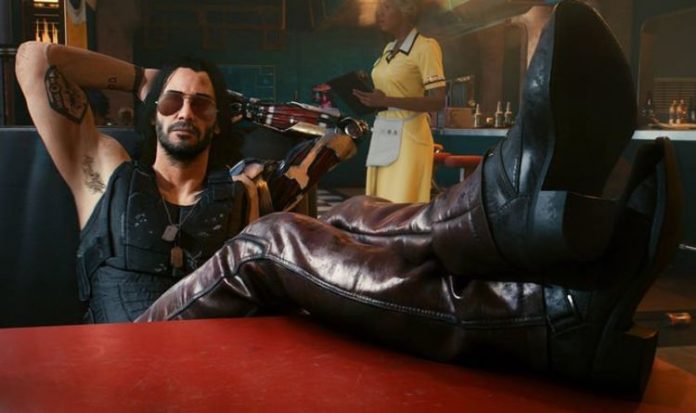 Cyberpunk 2077 is about to get a new lease of life, as CD Projekt releases a brand new update on PS4, Xbox one and PC.
The open-world role-playing game didn't have the best launch, especially on last-gen consoles like PS4 and Xbox One.
Fortunately, however, CD Projekt will attempt to put things right with a new update this week.
In a recent post online, CD Projekt said that the new major Cyberpunk 2077 update would be released within the next ten days.
"We are focused on fixing the bugs and crashes players are experiencing across every platform," CD Projekt explains. "You can expect more in the way of patches — both small and large — to be released regularly.
"The first update will drop in the next 10 days, and it will be followed by a larger, more significant update, in the weeks after.
"Our plans for supporting Cyberpunk 2077 in the long-term are unchanged, and we will continue to introduce updates and patches to give all players across all consoles and PCs a better experience with the game."
Based on CD Projekt's initial estimates, the new patch will be released by January 23 at the latest. However, it seems much more likely that update 1.07 will have a January 22 release date.
In terms of patch notes, the early indicators are that CD Projekt will focus on performance updates for last-gen consoles.
CD Projekt has stated that while the updates won't make the PS4 and Xbox One versions look like they're running on high-spec PCs or next-gen consoles, the experience will be much closer than it is now.
This should mean that PS4 and Xbox One versions will benefit from improved frame-rates on base devices.
CD Projekt will also prioritise fixes for Cyberpunk's various game-breaking bugs and glitches.
Cyberpunk 2077 is described as an open-world, action-adventure game set in the futuristic location of Night City.
"You play as V, a mercenary outlaw going after a one-of-a-kind implant that is the key to immortality," reads the official description.
"You can customise your character's cyberware, skillset and playstyle, and explore a vast city where the choices you make shape the story and the world around you."
As the description suggests, different players will have a vastly altered experience based on their approach to gameplay.
That's assuming you don't run into one of the aforementioned game-breaking bugs and have to start again.