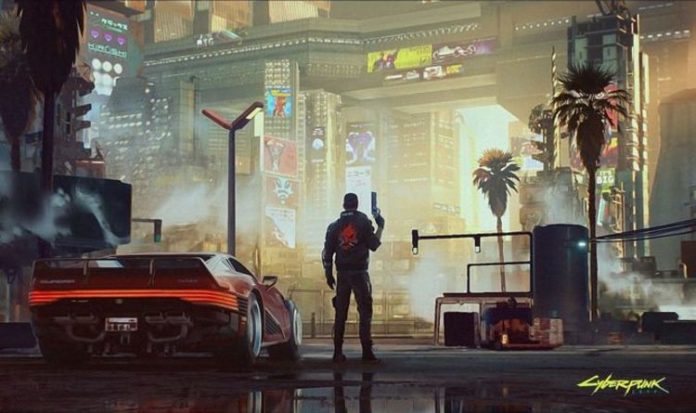 Cyberpunk 2077 developer CD Projekt has issued a warning to ex employees.
CD Projekt recently confirmed that it had been the victim of a pretty major cyber attack.
According to the studio, an unidentified source gained access to the company's internal network, and is threatening to release source code for CD Projekt's biggest games. 
And while CD Projekt believes that player and staff data is safe, the company has issued a warning to former employees.
In a post on Twitter, CD Projekt told employees to use caution online, and to perhaps enable things like fraud alerts.
"To our ex employees: As of this moment, we don't possess evidence that any of your personal data was accessed," reads a CD Projekt tweet.
"However, we still recommend caution (i.e. enabling fraud alerts). If you have questions, please write to our Privacy Team."
CD Projekt is currently investigating the breach, and has confirmed that it won't negotiate with the hacker.
You can read the full CD Projekt Red statement below.
"Yesterday we discovered that we have become a victim of a targeted cyber attack, due to which some of our internal systems have been compromised," CD Projekt reveals.
"An unidentified actor gained unauthorised access to our internal network, collected certain data belonging to CD PROJEKT capital group, and left a ransom note the content of which we release to the public. Although some devices in our network have been encrypted, our backups remain intact. We have already secured our IT infrastructure and begun restoring the data.
"We will not give in to the demands nor negotiate with the actor, being aware that this may eventually lead to the release of the compromised data. We are taking necessary steps to mitigate the consequences of such a release, in particular by approaching any parties that may be affected due to the breach.
"We are still investigating the incident, however at this time we can confirm that – to our best knowledge – the compromised systems did not contain any personal data of our players or users of our services.
"We have already approached the relevant authorities, including law enforcement and the President of the Personal Data Protection Office, as well as IT forensic specialist, and we will closely cooperate with them in order to fully investigate this incident."
The hack is the latest setback for the company, following the disappointing launch of Cyberpunk 2077.
Despite being well received on PC, the game was riddled with game breaking bugs and glitches on last-gen consoles like the PS4 and Xbox One.
CD Projekt has pledged to fix the game on consoles, and to make it closer to the PC experience.
A major update is expected to launch later this month, which should hopefully make things a little smoother on PS4 and Xbox One.
This will be followed by a selection of free DLC, while a PS5 and Xbox Series X upgrade will be released later this year.