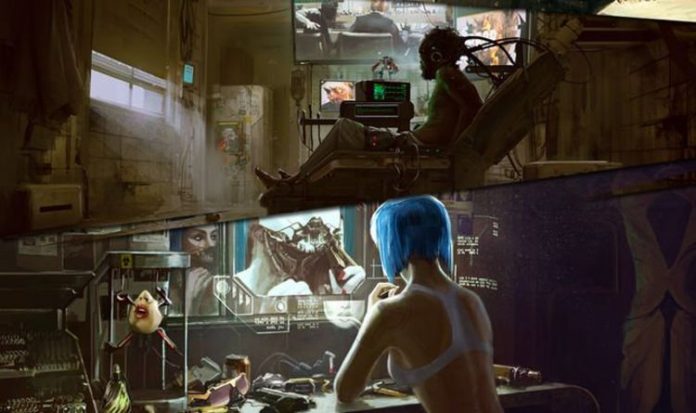 And while the new Cyberpunk 2077 patch notes are short, they do include some good news for gamers.
Developers CD Projekt Red has announced a big fix for PC players who were worried about getting a corrupted save file.
This could happen if the save file got too big, leaving players unable to continue their current playthrough unless they had a backup.
Players would be left with a message, stating: "saved data is damaged and cannot be loaded," when they tried to load the affected savers.
Messages from affected gamers explain: "I spent a lot of the game crafting to make money to buy cars and other items. My game file is at 7.93 MB. It takes almost a minute to load the game.
"If it crosses 8 MB, my save file corrupts and becomes unloadable. I'm probably going to have to kiss this character goodbye because of this issue."
"Crafting makes this issue happen very quickly if you craft way too many items. I used crafting to make money."
Another added: "This was a problem in The Witcher 2 believe it or not. The size of your save folder dramatically increased your loading times and corrupted saves."
The good news today is that this problem with big save files has been removed by CD Projekt, although it comes with the limitation that the problem can't be removed.
"This won't fix save files corrupted before the update," CD Projekt Red confirmed in the patch notes.
More news regarding today's Cyberpunk 2077 1.06 update can be found below in the official patch notes:
Quests
Dum Dum will no longer go missing from Totentanz entrance during Second Conflict.
Console-specific
Improved memory management and stability, resulting in fewer crashes.
PC-specific
Removed the 8 MB save file size limit. Note: this won't fix save files corrupted before the update.
CD Projekt Red has released a string of patches since the game's rocky December launch, with PS4 and Xbox One versions of the game the worst affected by bugs.
That hasn't stopped Cyberpunk 2077 selling a significant number of copies, with CD Projekt Red offering updated guidance this week.
According to a new announcement made by the publisher, 13 million copies of Cyberpunk 2077 have been sold across physical and digital platforms.
This is the current tally being offered by CD Projekt, and includes the most up to date data, ending December 20.
The current report from CD Projekt Red confirms: "The Management Board of CD PROJEKT S.A. with a registered office in Warsaw (hereinafter referred to as "the Company") hereby announces that, based on reports obtained from digital distribution platforms and data collected from physical distributors, it estimates that by 20 December inclusive gamers have purchased over 13 million copies of Cyberpunk 2077.
"This figure represents the estimated volume of retail sales across all hardware platforms (factoring in returns submitted by retail clients in brick-and-mortar as well as digital storefronts), i.e. the "sell-through" figure, less all refund requests e-mailed directly to the Company by the publication date of this report in the framework of the "Help Me Refund" campaign."