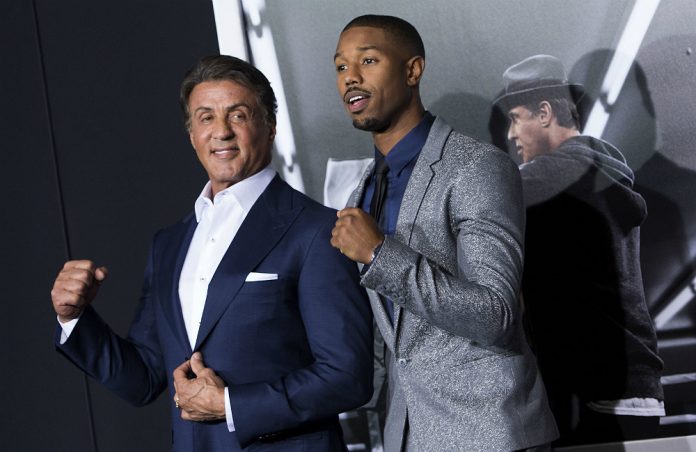 [ad_1]

The Sylvester Stallone-penned film is out in November
The first trailer for Creed II has been unveiled – check it out below.
Creed was released back in 2015. The boxing movie starred Michael B. Jordan, Sylvester Stallone, and Tessa Thompson. It was Stallone's first appearance as his most famous character since 2006's Rocky Balboa, which rebooted his popular boxing film franchise after a 16-year hiatus.
Now, the first look at the upcoming sequel has been released. The clip sees Adonis Creed (Jordan) being badly injured during a fight, before showing him in hospital as his girlfriend Bianca (Thompson) looks over his bed. Later, Rocky Balboa (Stallone) appears as Creed's mentor in a training scene.
"Life has become a balancing act for Adonis Creed. Between personal obligations and training for his next big fight, he is up against the challenge of his life," the film's official synopsis reads. "Rocky Balboa is there by his side through it all and, together, Rocky and Adonis will confront their shared legacy, question what's worth fighting for, and discover that nothing's more important than family."
Dolph Lundgren will appear in Creed 2, making his return as the infamous Ivan Drago.
The film was directed by Steven Caple Jr, who took over from Ryan Coogler. It was written by Stallone and Cheo Hodari Coker.
Stallone previously said the follow up to Creed could see a shift between time frames in a similar style to The Godfather 2.
Creed II will hit cinemas November 21.
[ad_2]