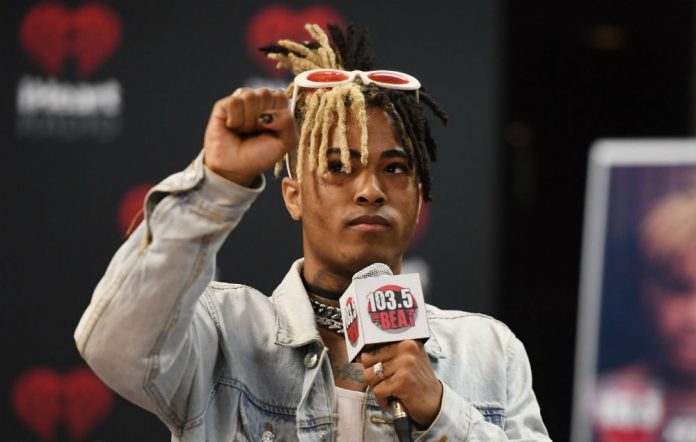 [ad_1]

An impromptu memorial to the rapper in LA was shut down by police earlier this week
A charity event in XXXTentacion's name will still be held in Florida this weekend at the request of his mother, who has said that it will be the rapper's "final wish".
The controversial 20-year-old rapper, born Jahseh Dwayne Onfroy, was killed in an apparent robbery in south Florida on Monday (June 18). A lawyer for the late artist has said that investigators believe that he was targeted at random, with two Florida-based rappers – Soldier Kidd and Soldier JoJo – having been forced to deny any involvement in the murder.
After an impromptu memorial gathering for XXXTentacion – which attracted somewhere between 300 and 500 fans – was shut down by police in LA this week, a pair of tweets sent from XXXTentacion's Twitter account overnight has now confirmed that a "charity event" will still be held in the rapper's name this weekend.
"Charity event is still happening this Sunday in Florida. this was Jahseh's final wish. More details soon," the first tweet read, before a further clarification: "Posted on behalf of his mother, for any wondering".
The Broward County, Florida rapper Ski Mask the Slump God said earlier this week that he wanted to take the lead with the charity event – posting on Instagram that he wanted to make it "a day of remembrance" to XXXTentacion.
XXXTentacion's song 'Sad!' has now broken Spotify's one-day streaming record, which had previously been held by Taylor Swift.
[ad_2]