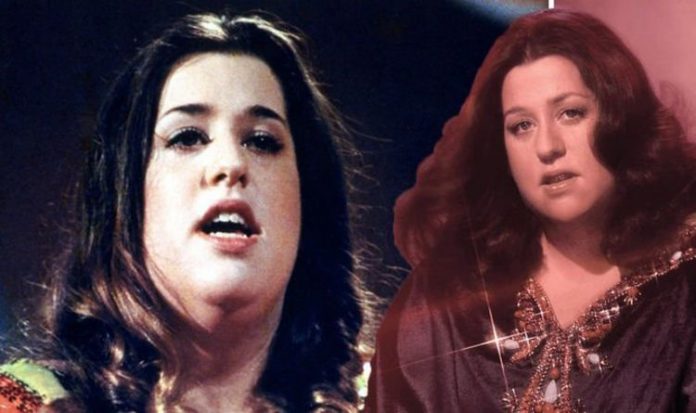 Cass Elliot had a big voice and became one of the most famous women of the 1960s in her band, The Mamas and the Papas. The band did not last too long, but it catapulted Mama Cass into fame. She made five solo albums until her death, which was a sudden shock for many – but how did she die?
How did Cass Elliot die?
Cass Elliot died of heart failure in London, on July 29, 1974.
Cass, formerly known as Mama Cass while she was in her band The Mamas and the Papas, went to London to perform solo shows, as she had been a solo artist since the band's break up in 1968.
She had been performing a fortnight of concerts at the London Palladium, and was staying at Flat 12, 9 Curzon Place, in Mayfair.
READ MORE:  Dolly Parton age: How old was Dolly when she made her first song?
This came after one of the doctors who was involved in Cass' autopsy told press members a half-eaten sandwich had been found in her room, and speculated this could have related to her death.
However, there was no food found in her windpipe, and this was later proven to be false when she also had an empty stomach.
Something which has been mooted as having contributed to her death is her weight.
John Phillips, her Mamas and Papas band leader, told The Guardian in 1999: "She said she'd never go on stage because Michelle was beautiful and she wasn't."
At one point, Cass ended up in hospital after fasting for four days a week over the course of seven months, losing almost eight stone.
Cass had some major achievements in her 32 years as an artist.
In 1968, she appeared on the front cover of Rolling Stone magazine, and was one of the first women to do so.
As well as this, she had five solo albums which were successful, and performed alongside some major names including Johnny Cash, as well as performing for some incredible people like Liza Minelli and Jimi Hendrix.
Her band, The Mamas and the Papas, which was led by John Phillips, also had huge success, with her singing alongside Michelle Phillips, John and Denny Doherty.
The band had a difficult time together, with Michelle, who was married to John, having an affair with Denny during the band's tenure.
This caused problems, as John was the main songwriter and organiser for the group, and eventually Cass quit the band after she and John fell out, though all members finished their vocals on their final album, The Papas and the Mamas.
The band members continued to make music after the break-up of the band.