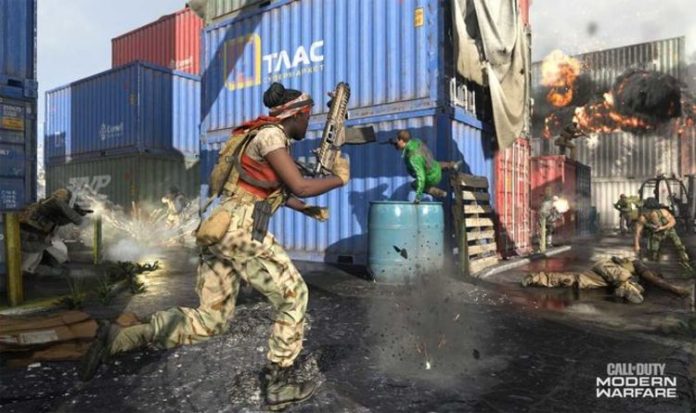 Call of Duty gamers will soon have a big patch to download on Black Ops Cold War, but a Warzone update is being planned.
It isn't expected to be quite so big or offer much in the way of content, but Call of Duty Battle Royale fans can expect a playlist patch.
This could mean Resurgence Trios being dropped for the return of Rebirth, or Plunder: Blood Money being demoted for the return of Armored Royale.
For those who might have forgotten the rules of Armored Royale, here's the official description from Activision:
"In Armored Royale, the Cargo Truck, a notorious vehicle in standard Battle Royale gets a serious upgrade through reinforced armor plating, a built-in turret, and a custom mobile Buy Station for vehicle upgrades in the flatbed.
"Just like a standard Battle Royale Quads, squads of up to four players will infiltrate Verdansk with only a pistol to their name and will have to scavenge for weapons, equipment, and Cash. With the option to bring in their own custom Loadouts via Loadout Drops, squads will encounter and engage enemy squads while avoiding the deadly circle collapse in order to be the last team standing.
"Despite these similarities, there is one massive, hulking, and motorized difference between a Battle Royale and an Armored Royale: the Armored Cargo Truck, which brings a few new mechanics that amp up the Warzone formula via heavy vehicular-based combat."
Activision confirmed that they would be bringing back Armored Royale during Season One, alongside BuyBack, Rumble, and Mini Royale.
So we could see the return of Warzone Rumble, or Armored Royale this week or during February 2021.
For those who might be new to Warzone, Rumble Mode includes two teams of 50 players parachute and battle it out in various areas around Verdansk. This mode is high action with custom loadouts, vehicles, and quick respawns.
"You've got your squad, plus forty-six additional teammates in this large-scale fight in Warzone. You may have more players to watch your back, but you also have a full-fledged enemy assault on the other side.
"The smaller circle, the tougher the battle, but don't let that stop you from going all out to claim victory in the 50v50 Team Deathmatch face-off."
And while we're not expecting anything big from Call of Duty Warzone this week, that doesn't mean things won't be changing in the future.
Developers Raven Software confirmed today that they will be sharing more on its plans for the game, including the news that they will be handling communications in the future.
Responding to the recent update that thousands of accounts have been banned, Raven added this:
"Cheating has no place in Call of Duty and our team at Raven looks forward to bringing you regular updates on Warzone."
The original statement regarding cheating in Warzone reveals: "We know cheaters are constantly looking for vulnerabilities, and we continue to dedicate resources 24/7 to identify and combat cheats, including aimbots, wallhacks, trainers, stat hacks, texture hacks, leaderboard hacks, injectors, hex editors and any third party software that is used to manipulate game data or memory.
"Our ongoing security and enforcement efforts are franchise wide across Warzone, Modern Warfare and Black Ops.
"For Warzone communications, the Warzone development team at Raven Software will take the lead on sharing updates going forward. We will provide monthly updates at a minimum, and when possible, weekly updates to the community."