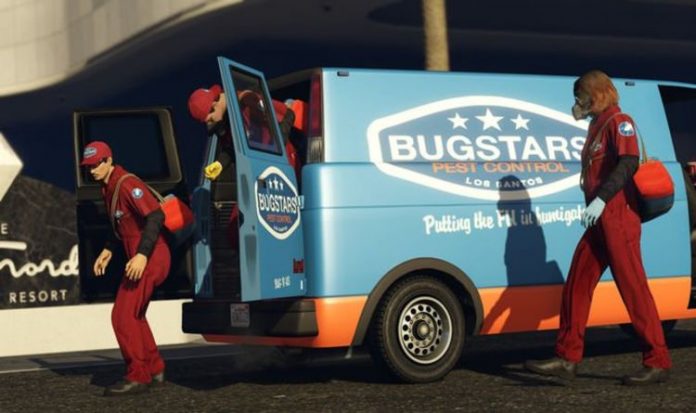 The return of an essential feature could be great news for Grand Theft Auto Online gamers waiting on GTA 6 release news.
We're probably still far away from an official reveal, although fans hope for some kind of teaser during 2021.
The next big event will be the Super Bowl, but it seems unlikely to offer such news, even with its large audience share.
But it's less about what is being leaked or reported, and more about how the fanbase would like some kind of meaningful update this year.
While we might be waiting until 2022 for such news on the GTA 6 release date, it's still worth watching out for official news from Rockstar Games.
For now, these will likely come via interviews and parent company Take-Two Interactive, who post quarterly fiscal updates.
If any major project is being put together, such as a new advertising campaign, we might get a few pointers from these.
But until we get something more concrete, it looks like the PS5 and Xbox Series X versions of GTA 5 and Grand Theft Auto Online will be taking centre stage during 2021.
If anything were going to be shown during the Super Bowl, it would make more sense that it would be connected to this confirmed next-gen release.
Scheduled to launch in the second half of this year, we're already learning new stuff about the project.
While Rockstar Games hasn't provided much in the way of a new features list, data miners have been keeping an eye out for news.
And this includes a recent finding that suggests that character transfers will be coming back to the game for the PS5 and Xbox Series X.
Known Rockstar Games tracker TezFunz shared the news on the GTA Forums, revealing that a recent update to GTA Online includes something noteworthy.
Pointing out the changes online, TezFunz confirmed: "The interesting one is "CHasCharacterToTransferDecisionPage" that seems to confirm character transfers will be available once the enhanced edition eventually releases."
A one-time character transfer would make sense for GTA Online and is something that has been made available in the past.
Not only would it provide a fresh incentive for gamers to buy the new version of GTA 5, but it would also help boost the usage of the free standalone version of GTA Online on PS5.
The one things that could hold back such a feature is that it would make it possible for modded accounts to jump from PS4 and Xbox One to PS5 and Xbox Series X.
It's expected that servers will not be gated, meaning that these modded accounts will continue to pose issues online, whatever happens with character transfers in the future.
And it might also be good news for gamers waiting on the GTA 6 release date. While there have been plenty of rumours circulating regarding the next Grand Theft Auto game, we have no idea for certain where it will be set and what kind of multiplayer functionality it will include.
Will there be a GTA Online 2? Or will Rockstar Games simply release a new GTA Online map for gamers to explore?
Whatever is being planned, being able to transfer characters would probably prove very popular with long-term fans.
Rockstar might not make it possible to transfer over everything, but having such a feature, even limited to certain items, would be something current GTA Online could get behind.