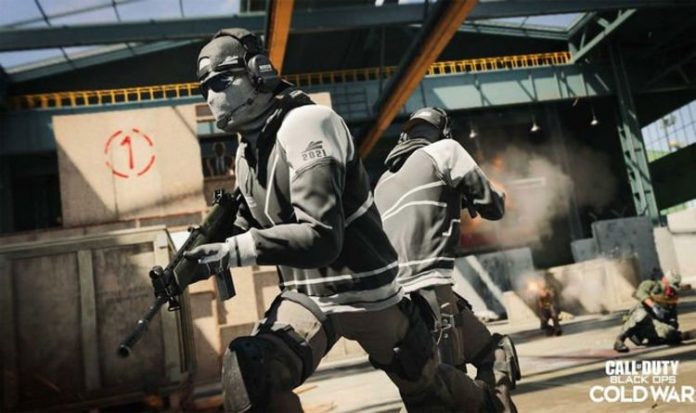 Activision has confirmed that Call of Duty Cold War League Play is launching later today for gamers across all platforms.
For those who might have missed the announcement, Treyarch revealed its schedule for the return of COD Ranked earlier this month.
The Cold War League Play release date has been scheduled for Monday, February 8, long before any new playlist patch arrives.
This should give the team at Treyarch plenty of time to check for any changes that are needed before a new update is released.
A message from the Cold War development team confirms: "League Play is coming to Black Ops Cold War on Monday, Feb. 8th!
"Stay tuned for more details, and get ready to kick off the #CDL2021 season next week with Opening Weekend on Feb. 11th."
The Cold War League Play release time has not been shared but based on when Double XP is supposed to end; it should be available from 6pm GMT.
While it probably won't include fresh content like weapons and modes, it will add exciting new ranked gameplay.
League Play provides a new way to take on other teams in competitive matches, as part of ladder play.
Unless there is some kind of last-minute delay, this should allow Treyarch to fulfil its promise of launching League Play before the end of Season One.
For those who might not have played earlier versions, Cold War League Play will make it possible to move up 30 ranks as part of an official Division Ladder format.
A message from Activision adds further context, telling gamers this week: "As the Call of Duty League starts the first stage of its second season and with the return of a legendary map in competitive play, League Play's debut in Black Ops Cold War Multiplayer draws closer.
"Scheduled to launch during Season One Reloaded, League Play is the ultimate proving ground for those looking to improve their game and claim bragging rights, while potentially crossing paths with Call of Duty League pros warming up for their next big game.
"Building on the popularity of Black Ops 4's ladder-based system, League Play in Black Ops Cold War will allow players to earn their way through 30 Ranks in League Play Events. Only the very best will win their way to the top of their Division Ladder!
"Watch for more details from Treyarch on what to expect when League Play launches in Black Ops Cold War, and get ready for the 2021 Call of Duty League season to kick off on Feb. 11th with the Atlanta FaZe Home Series."
Treyarch has also released a new update this week which takes aim at some of the bigger bug issues, with the full list below: