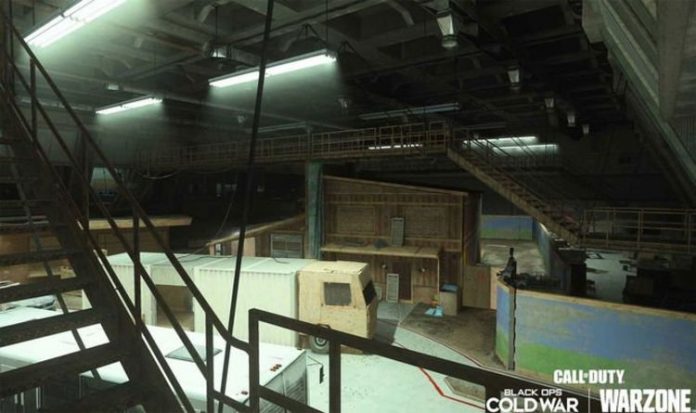 A series of Call of Duty updates are being released this week, with the first arriving soon in Black Ops: Cold War.
As confirmed by Activision last week, two patches are going live, one for Black Ops and another for Call of Duty Warzone.
A lot of new content is coming to both games this month, with Rebirth Island, new Zombies modes and fresh weapons for Cold War and Warzone.
The biggest change will be the integration of both games and Modern Warfare into one experience path, affecting how ranks work.
That's without mentioning the new Battle Pass and cosmetic items that will be coming to the game with the start of Black Ops Cold War Season 1.
Activision has confirmed that the next COD Cold War update releases on Tuesday, December 15, 2020, with more news expected to be shared in the coming days.
This will be made available across all platforms, including next-gen consoles, PS4, Xbox One and PC, and will be followed by the launch of Season 1 on December 16.
No set schedule has been shared yet but based on previous launches, the Black Ops Cold War Season 1 update time could start at 7am GMT.
However, it should also be noted that this is a prediction, and Activision will be the ones who will share the final countdown.
A message from developers Treyarch explains: "A pair of content updates will deliver Season One game content for players of Black Ops Cold War and Warzone. For more information on the content of these updates, consult Treyarch's Game Intel blogs for patch notes.
"Once the second content update becomes available in Warzone, Season One will launch simultaneously across Black Ops Cold War and Warzone.
"Between December 7 and December 16, expect lines of communication to be open as we preview numerous elements of Season One, showcasing the massive expansion of incoming content.
"We want to thank you, the Call of Duty community, for your tremendous support and patience. We're honoured to serve the most passionate community around."
When it comes to new content being released for Season 1, we know that Warzone is getting a new map, as well as the comprehensive integration of Operators, weapons, player progression, and Battle Pass rewards across Black Ops Cold War and Warzone.
While Call of Duty Warzone Season 7 should be starting on December 16, it will be known as Season 1, due to the Black Ops: Cold War integration.
Activision isn't just adding new maps to Warzone and Cold War multiplayer modes, but are also launching over 30 new Black Ops Cold War base weapons, and Blueprint variants.
Battle Royale fans will also find themselves dropping into a new Gulag experience, along with these new weapons in Black Ops:
MAC 10: SMG (Launch Week)
Featuring an impressive fully automatic fire rate initially tempered by a slight vertical recoil and moderate damage, this new SMG benefits from improved handling speeds.
Obtain the MAC 10 for free to use in Black Ops Cold War and Warzone at Tier 15 of the Season One Battle Pass, just by playing the game.
Groza: Assault Rifle (Launch Week)
A fully automatic assault rifle with excellent handling speeds and solid damage, as well as a fast fire rate and impressive damage range.
Obtain the Groza for free to use in Black Ops Cold War and Warzone at Tier 31 of the Season One Battle Pass, just by playing the game.
Streetsweeper: Shotgun (In Season)
With the fastest fire rate in its class and a larger ammo pool than its brethren, this is a fully automatic shotgun designed to clear out rooms of multiple foes. Prior to your gunsmithing, expect slightly reduced damage but with reliable weapon control.
Sledgehammer: Melee (In Season)
Leave a mark with the Sledgehammer, a thick and weighty melee armament to take with you when bludgeoning is the plan of attack.
Wakizashi: Melee (In Season)
A personal defense weapon and companion sword to the samurai's Katana, this traditionally forged blade uses two types of steel in its construction and is lightweight, resilient to force, and durable to wear.
As with previous season launches, some content will be available to play during launch week, while others won't go live until later in 2021.