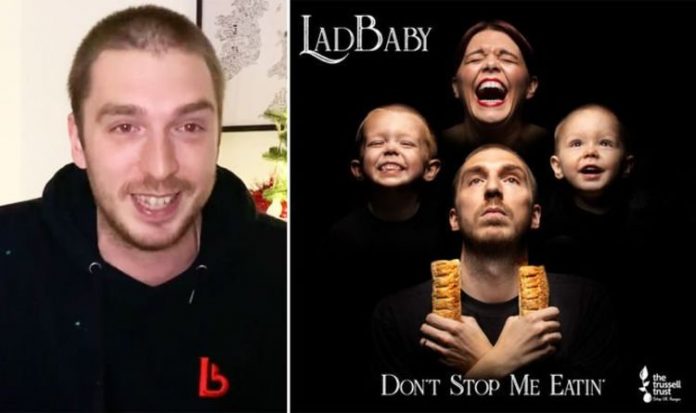 LadBaby continued: "I guess that's what I meant when I gave that interview last year and I said 'Only if the right idea came along', an idea I thought would give the charity the justice it deserves.
"I didn't know if I could, and then this year hit didn't it..the pandemic..and the Trussell Trust told me that in the first six months of the pandemic they handed out 1.2million food parcels.
"That's more than they've ever handed out in any six-month period and so I thought 'You know what, I'm going to try again'."
The 33-year-old went on to say he will try for the Christmas No 1 hat-trick because he believe the charity deserves the exposure and every person who's ended up in a food bank does too.