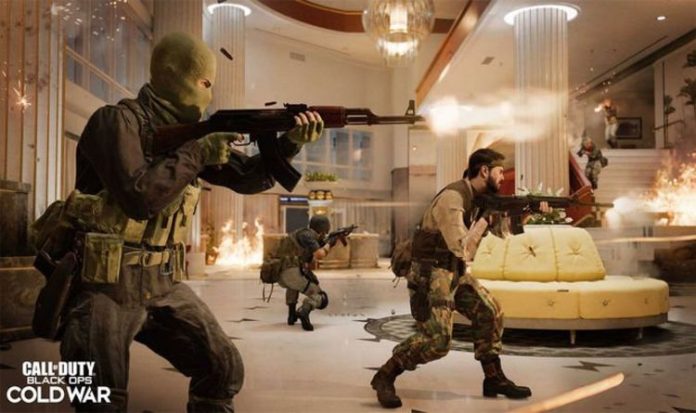 Activision is keeping everyone refreshed on the latest Call of Duty news, including what new content is being planned for Black Ops: Cold War.
The next patch for the game is arriving this week, although it should be noted that this won't include the big undead expansion.
Instead, this week will feature a playlist change, something that regularly occurs every week or so.
We know what is being planned for Cold War, including the return of Gunfight Snipers Only, which according to Activision, is a fan-favourite.
But away from that, it doesn't look like much is being tweaked in the World of Black Ops.
This latest news was shared by Activision via a new blog post, which fails to mention any playlist changes for Call of Duty Warzone.
The Battle Royale mode has cemented itself as an enduring hit with fans and continues to draw a large number of players in 2021.
There's always room for improvement, with new exploits and issues being found by gamers trying to squeak out as many wins as possible.
Strangely, Activision has failed to mention any big playlist changes for Warzone this week, making it hard to know what is being planned.
As a guess, we would say that Resurgence Duos might be replaced by Trios, or that the mode will be disappearing altogether for a while.
Plunder also looks due for a rest, with one of the other spins offs coming back to in a playlist patch.
Fans would love to see the return of Zombies, but there's no reason to believe that will be happening any time soon.
Developers Treyarch has confirmed that the game's next playlist patch will be arriving on January 28, telling fans online:
"Coming January 28, the popular 3v3 Gunfight playlist returns in Black Ops Cold War. 3v3 Gunfight Snipers Only is exactly what it sounds like: Two teams of three face off with randomized sniper loadouts, and the first team to take six rounds wins the match. Maps include Game Show, ICBM, KGB, and U-Bahn.
"And don't forget, all the fan-favourite playlists like Nuketown 24/7, Face Off, Prop Hunt, and more continue throughout the season!
"Two deadly bundles, each with their own unique themes, will be available this week.
"First is Tracer Pack Rouge, a spider-themed bundle for Warsaw Pact's Portnova. Along with her masked-up Shadow Operator Skin, there are two legendary weapons with red tracer dots – the "Widowmaker" SMG and "Entanglement" tactical rifle – as well as a rare "Lady in Red" charm and "Widow's Grasp" emblem. The bundle is available in-store on 1/28.
"Next is Deadly Grip for NATO's Sims, which has two Legendary Blueprints: "Mahogany," a Milano 821 configured with a drum barrel for extra ammo, and "Chestnut," a Hauer 77 setup destined to end fights quickly.
"Along with Sims' streetwise Covert Operator Skin, the bundle also includes two Epic stickers, a glowing "Lionheart" Legendary emblem, a slicing "Shortcut" Finishing Move, and more. Get the bundle in-store starting 1/31."
Other updates could also be arriving this week before the new playlist patch is released.
Technical Call of Duty updates go live on Tuesdays, meaning we could see the precursor to the new Zombies patch arrive on January 26.
This won't include any new playable content but could be the setup for the launch of the new Firebase Z map on February 4.
If anything is being planned, you can expect patch notes and other news to be shared later this week.