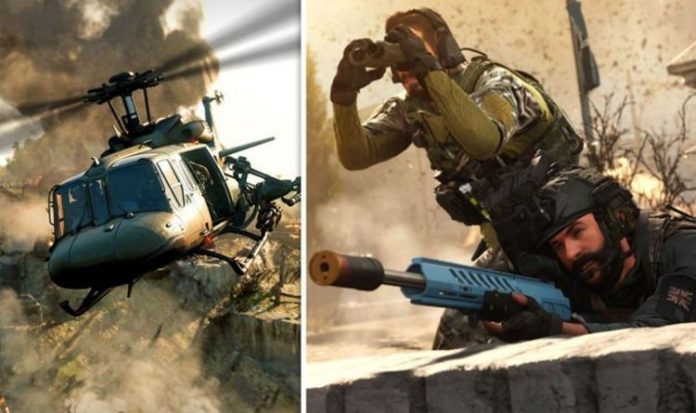 Call of Duty Black Ops Cold War Season 2 is in full swing, as even more new content joins the game.
Treyarch and Activision recently launched a giant mid-season update, adding everything from new multiplayer maps to a brand new Zombies stage.
Titled Firebase Z, the new Zombies map follows on from the events of the Die Maschine.
The new Zombies location is packed with new enemies, game features, hidden secrets, and a powerful new Wonder Weapon to wield against the undead.
If Zombies isn't your thing, then you can check out the brand new Express map in multiplayer. The 6-vs-6 map is a remake of the popular stage from Call of Duty Black Ops 2.
To celebrate Call of Duty: Black Ops Cold War Season 2, Express Online has teamed up with YouTube star, singer and internet personality Talia Mar to provide fans with some top tips to 
Talia is no stranger to Call of Duty, and was even involved in a campaign which saw her create an 80s, Cold War inspired look using Fila clothing items.
In case you didn't know, Fila is the brand inspiration for the in-game costume designs. You can check out the campaign on Talia Mar's Instagram.
Call of Duty Black Ops Cold War Season 2 tips…
Get A Group Together!
Having a group of people with good comms makes all the difference when playing. My friends have saved me one too many times!
Change Up Your Guns
It's so easy to get set in your ways with a class but switching up your guns for different maps is super helpful. Snipers when there's loads of long lines and SMG's for the smaller maps are great!
Jump Shots and Drop Shots
Try practicing moving while taking shots because the more you're a moving target the harder you are to hit! Jump round corners rather than walking and jump and drop during gun fights.
Turn Off Motion Blur
This is so huge for your game feeling better. Motion blur makes me (and most people) feel a bit sick so it can be disorienting to play with! Try turning it off and see how you play.
Change Your Sensitivity!
Higher isn't always better (on PC anyway) – find what works for you by playing around. If you find that you've mastered the sensitivity you're at, try and nudge it up a bit to push your abilities!
Call of Duty Black Ops Cold War is out now on PS5, PS4, Xbox Series X, Xbox One and PC.