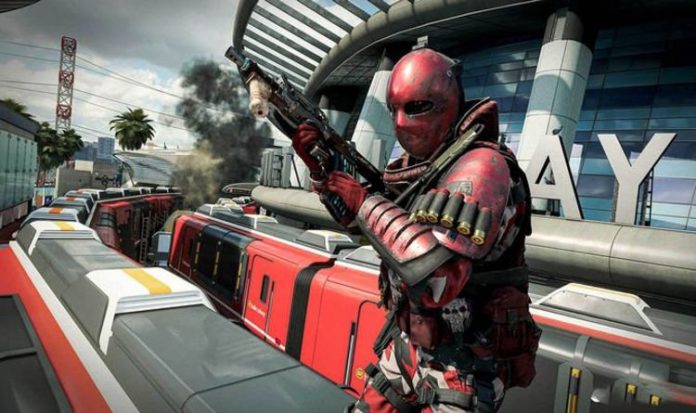 Call of Duty fans are counting down to the start of this week's big double XP event.
Available across Black Ops Cold War and Warzone, the next Call of Duty double XP event lasts the entire weekend.
The Call of Duty Double XP event has a February 5 start date on Xbox Series X, Series S, Xbox One, and PC.
The double XP festivities kick off at 6pm GMT for Call of Duty fans living in the UK.
It's even better news for PS5 and PlayStation 4 owners, who get an additional day to level up and earn experience points.
If you're playing on PlayStation consoles, the Double XP event starts at 6pm GMT later today (February 4). The event ends at 6pm UK time just a few days later on February 8.
"To celebrate the continuation of Season One: Reloaded, Double XP will be live in Black Ops Cold War and Warzone on all platforms starting at 10AM on February 5 through February 8, with PlayStation Operators receiving another full day of Double XP on February 4."
It's a great way to get acquainted with the new content available as part of the 1.11 update.
Call of Duty update 1.11 launched alongside a brand new Zombies map, as well as a returning favourite multiplayer level.
Titled Firebase Z, the new Zombies map follows on from the events of the Die Maschine.
"The next chapter in the Black Ops Cold War Zombies saga begins on February 4 in 'Firebase Z,' Treyarch's latest map in the new Dark Aether story.
"Following the events of 'Die Maschine,' Grigori Weaver and the agents of Requiem will storm the jungles of Vietnam to rendezvous with an Omega Group informant and attempt to save Samantha Maxis from Outpost 25.
"This entirely new Zombies location is packed with new enemies, game features, hidden secrets, and a powerful new Wonder Weapon to wield against the undead. Watch the trailer if you haven't already, and get ready to grab your squad and jump in."
If Zombies isn't your thing, then you can check out the brand new Express map in multiplayer.
The 6-vs-6 map is a remake of the popular stage from Call of Duty Black Ops 2.
"Returning from Call of Duty: Black Ops 2, Express arrives February 4 in Black Ops Cold War as a 6v6 Multiplayer favourite, known fondly as the hi-tech train station that hosted many a jaw-dropping moment in competitive Call of Duty history," reads the official description.
"Express is a roughly U-shaped map featuring two train tracks looping around the transportation hub's main hall," Activision continues.
"Players can expect plenty of close-quarters combat in the hall, but should note that its glass ceiling leaves it susceptible to enemy Scorestreaks.
"Long-range combat can take place across the train tracks, especially when looking out from the skybridges on either side of the map.
"These areas are also great places to watch one of the high-speed trains bolt by the station on one of the tracks, where it won't hesitate to take out any Operator who doesn't mind the gap."