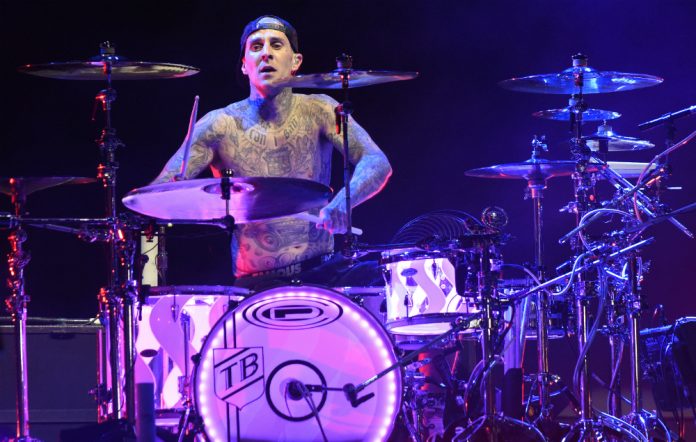 [ad_1]

The drummer told fans he was suffering from blood clots last week
Further Blink-182 live shows have been postponed following Travis Barker's reported readmission to hospital.
Last week, the band cancelled two nights of their Las Vegas residency as Barker recovered from blood clots in his arms. The drummer shared a letter to fans explaining that he was unable to perform until given the all-clear from his medical team. "My life and health are my priority right now," the post read. "I'll be back as soon as I can be."
Now, the band have released a new statement confirming the rescheduling of this weekend's concerts. "[Barker] has been ordered by his doctors to refrain from any activity that may cause further damage or cause the clots to travel," it reads. "As it stands now, he will be prevented from playing until the beginning of July when everything will be reevaluated."
It's been confirmed that new dates will be posted on the band's official website "shortly".
TMZ also report that Barker left hospital on Monday (June 18), but had to return yesterday (June 19) following complications with his condition. It's said that the musician has a staph infection and an infection of the skin called cellulitis.
As well as their 'Kings of the Weekend' residency, the pop-punk trio have been working on a new album. Last month, Mark Hoppus told fans that new material sounds similar to their classic LP 'Take Off Your Pants and Jacket'. The band confirmed that they were in the studio in April when they shared a series of behind-the-scenes photos on Shapchat.
Blink-182's last record, 'California', was released in 2016. It was the first material to feature Matt Skiba – who replaced Tom DeLonge.
[ad_2]