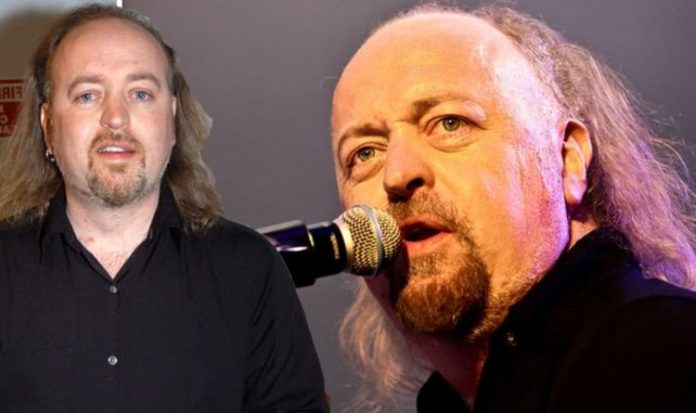 Bill Bailey has stunned Strictly Come Dancing fans this year, as the comedian vowed to never take centre stage for the annual BBC show. Despite this, Bailey has found himself in week seven of the competition, after displaying an impressive set of moves. He has been working hard this year to keep himself upbeat, in light of the ongoing UK lockdown, and that involved writing a new book for himself, and for his fans.
The 55-year-old released Bill Bailey's Remarkable Guide To Happiness this year, a book which details how he finds happiness in today's always-connected, sometimes distant world.
In a collection of 36 essays, the entertainer explains how certain things can help one achieve "real genuine happiness".
These activities, he explains, could be anything from "clearing out your wardrobe," to something more involved, like bird-watching.
In an interview about his new book, Bailey explained how he himself found the "currency" of happiness.
Speaking about the concept of his new tome, Bailey said in an interview: "I think one of the things that produces genuine lasting happiness – more than just a passing gratification or something which is transient or fleeting – is something which you can draw on later, when perhaps times are not great."
He then explained how he takes this piece of advice, and uses it in his own day-to-day life.
Bailey continued: "You can draw on that bank of contentment or attainment, it's something that adds to your self confidence or self-worth.
"Those are the things that really are the currency of happiness, I think."
Bailey continued: "So yeah … simple things like having a clear-out can make you happy."
He then explained how the lockdown actually helped him find a piece of serenity, as the lack of noise and cars accentuated the birdsong surrounding his house.
Bailey said: "There was a time when the lockdown first happened when all air traffic seemed to have almost stopped. There was no traffic, there was no cars."
Bailey went on: "You couldn't hear any people, any ambient noise so you're much more aware of the sounds of nature, of bird songs.
"That sort of features in the book because I think that is something which is very sustaining."
At the moment, the dancer is the favourite to win Strictly 2020, with an impressive 8/11 to win.
READ THE ORIGINAL REPORT HERE