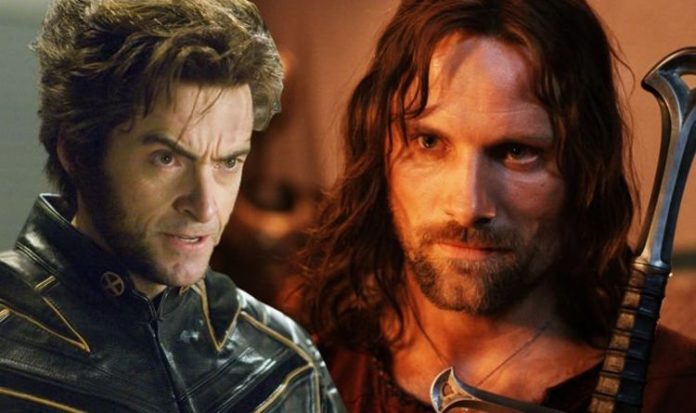 Marvel heroes are constantly changing actors but Jackman maintained his role as Wolverine for ten films, marking him as one of the most recognisable stars in the superhero movie industry. Aragorn actor Viggo Mortensen has now revealed he was first approached to play the furious Canadian hero in the early 2000s by director and producer Brian Singer.
Mortensen recently explained in an interview that he met with Singer to discuss the role.
But it was not the script or the subject matter that turned Mortensen off of the role.
He revealed: "The thing that bothered me at the time was just the commitment of endless movies of that same character over and over. I was nervous about that."
Mortensen also revealed he brought his son Henry to the interview, who was a fan of the comic book character.
READ MORE: The Lord of the Rings remastered arrives in IMAX for the first time
The Lord of the Rings star said: "There were some things… I mean they straightened most of them out, but I did take Henry to the meeting I had with the director as my sort of good luck charm and guide.
"In the back of my mind I was thinking he could learn something too, because I did let Henry read the script and he goes: 'This is wrong, that's not how it is'."
Henry's disapproval of the script left Singer "falling over himself" while the youngster pointed out what was different between the movie and the comic books.
Mortensen went on: "The rest of the meeting was [Singer] explaining in detail to Henry why he was taking certain liberties."
"He just said, 'We can't do this big stunt scene. But we're just going to do the death scene.' I'm like, 'Like, now?' He goes, 'I'm just going to have you and Dafne, and if you could just do that.' I'm like, 'All right.' He knew that's best for me."
Jackman has repeatedly said he would not play Wolverine again but since the character's death, reports have surfaced of new actors taking over the hero in the Marvel Cinematic Universe.
Luke Hemsworth last year said he would love to pick up the claws from Jackman, adding: "I'm like: 'Come on, just pass them on, mate. Let's give it to another Aussie.'
"I'll have to grow some chest hair, but I'm ready for Wolverine."
Hemsworth added he would "love" to play any kind of superhero character on-screen, saying: "I learned to draw through comic books, copying comic books since I was about 10-years-old.
"Spawn was a big one. I really loved Todd McFarlane's Spawn. And then Batman – I would have fought Rob Pattinson for those gauntlets."
The Avengers and X-Men movies are available to watch on Disney Plus now.
LISTEN ON THE HAPPY SAD CONFUSED PODCAST