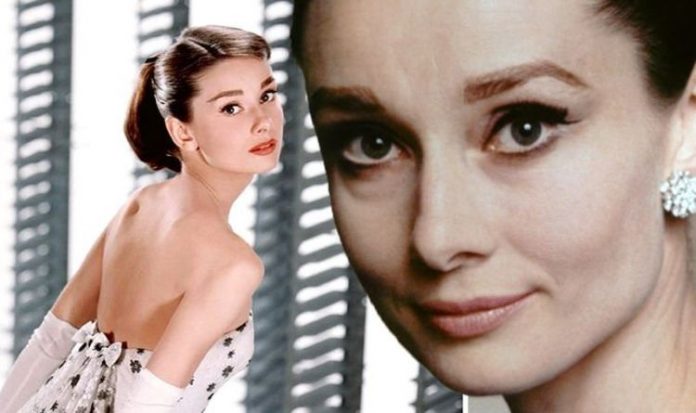 Audrey Hepburn was truly an icon who became a household name within just a few years of working in the business. She may have started in small roles, but her work in romantic comedies like Roman Holiday and Breakfast at Tiffany's have seen her named one of the greatest female screen legends of all time. She died fairly young compared to her Hollywood counterparts – but when was it and how did it happen?
Audrey Hepburn died on January 20, 1993, at her home in Tolochenaz, near Lausanne, Switzerland.
The actress was 63-years-old and had undergone surgery for colon cancer in November the year before.
In 1992, she returned to her family home in Switzerland, complaining of abdominal pain, and soon she went to Los Angeles, California for tests.
She was found to have a rare form of colon cancer, which had grown slowly over several years.
READ MORE: Lisa Marie Presley Nicolas Cage: How long were they married?
She began chemotherapy and, after treatment, returned to Switzerland to celebrate Christmas, which turned out to be her last.
According to her then-partner Robert Wolders, she was desperate to return home to Switzerland to be with her family at this time, but could not fly due to her having had treatment, which also included surgery.
As a result, her long-term friend and designer Hubert de Givenchy, behind the major fashion house Givenchy, gifted her the use of his jet so she could see her friends.
Robert told People magazine: "She was desperate to get back to Switzerland.
"She would probably have succumbed during the flight from L.A., so we went by private jet made possible by Hubert de Givenchy and her friend Bunny Mellon, and the pilots descended carefully to reduce the pressure slowly.
"She was basically on life support."
Givenchy told The Telegraph in 2015 how close they were, almost like a 'marriage.'
He said: "It was a kind of marriage. Little by little, our friendship grew and with it a confidence in each other.
DON'T MISS
"There [was never] any criticism of the other person, no upsets."
Audrey spent Christmas at home but spent her final days under hospice care at her home.
It was reported at the time she was able to take some walks in her garden, however, eventually, she was confined to her bedroom as she was unable to go out.
On the evening of January 20, 1993, she died in her sleep at home and sparked a worldwide outpouring of condolence.
Gregory Peck, her Roman Holiday colleague, read her favourite poem, Unending Love, ahead of her funeral which took place at the village church in Tolochenaz four days later.
Many friends and family attended, including actor Roger Moore, her ex-husbands Andrea Dotti and Mel Ferrer, her sons and her partner, Robert.
Hubert de Givenchy also attended, as did executives of UNICEF, as Audrey was a goodwill ambassador in her later years.
Gregory, along with other major Hollywood stars such as Elizabeth Taylor, sent flowers, as did the Dutch royal family.
Audrey was survived by her two sons, Sean Hepburn Ferrer and Luca Dotti, the former of whom set up the Audrey Hepburn Children's Fund in her name.