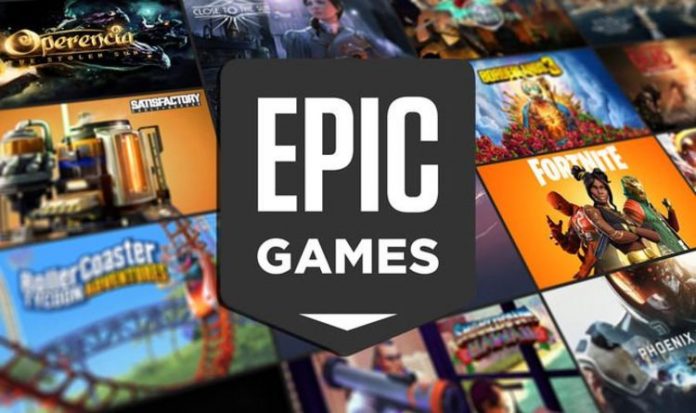 If you're not an Epic Game Store customer then now is the perfect time to sign up.
In its ongoing battle with Steam, Epic gives away a selection of games every week for free. No strings attached.
The current batch of free games include epic space simulation Elite Dangerous, as well as narrative-driven puzzle game The World Next Door.
You can download these games completely free of charge until 4pm GMT on November 26.
The games are yours to keep, just so long as you've created an Epic Games account. Just follow this link to bag your free games.
Even better news is that the current batch of freebies will be replaced by something of a hidden gem.
From 4pm GMT on November 26, Epic Game Store customers download and keep off-road driving game MudRunner.
Featuring a selection of all-terrain vehicles, the aim is to complete jobs within harsh landscapes. It's kind of like Ice Road Truckers the game, only instead of ice there's lots and lots of mud.
"MudRunner is the ultimate off-road experience, putting the players in the driver seat and daring them to take charge of incredible all-terrain vehicles, venturing across extreme Siberian landscapes with only a map and compass as guides!" reads the official description.
"Drive 19 powerful all-terrain vehicles, each with its own characteristics and attachable equipment.
"Complete your objectives and deliveries by enduring perilous conditions across wild, untamed landscapes in extreme conditions with dynamic day-night cycles. Explore an immersive sandbox environment, enhanced by improved graphics.
"Overcome muddy terrain, raging rivers and other obstacles that all realistically react to the weight and movement of your vehicle powered by the game's advanced physics engine."
Before MudRunners joins the scheme, Epic customers should probably download Elite Dangerous, which is quite literally one of the biggest games ever made.
"Elite Dangerous is the definitive massively multiplayer space epic, bringing gaming's original open world adventure to the modern generation with a connected galaxy, evolving narrative and the entirety of the Milky Way re-created at its full galactic proportions," reads the official description.
"Starting with only a small starship and a few credits, players do whatever it takes to earn the skill, knowledge, wealth and power to survive in a futuristic cutthroat galaxy and to stand among the ranks of the iconic Elite.
"In an age of galactic superpowers and interstellar war, every player's story influences the unique connected gaming experience and handcrafted evolving narrative.
"Governments fall, battles are lost and won, and humanity's frontier is reshaped, all by players' actions."