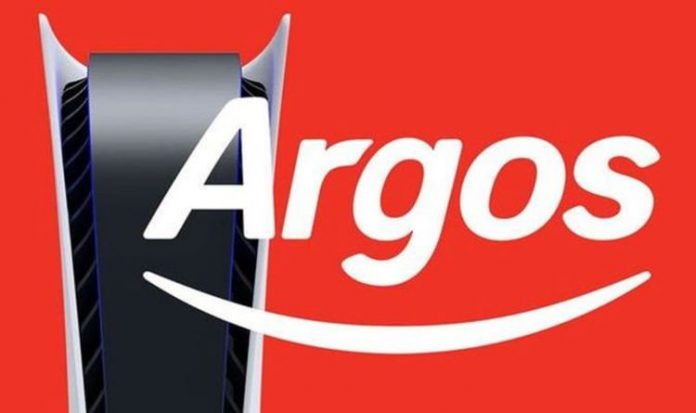 According to the latest reports, Argos is getting a PS5 re-stock today, with gamers trying their best to use the App.
According to PS5 stock tracker accounts, Argos has provided a partial re-stock via its App.
A message from PS5 UK Stock on Twitter: "Specific areas have Argos PS5s available. Got to do some searching if it isn't available at your local store. Seems like app reported most success with orders.
"If you cant add PS5 to your basket, add it to wishlist then move to the trolley. If checkout isn't working on the app, you can try to check out on the web too (make sure the same account and you put it into trolley using the app first).
"Guys, it's being a pain; the good thing is this happened last stock drop too, and we had stock available for hours as scalpers couldn't get it easily.
"A lot of you guys can't even click on PS5 on the app, use the web browser to search PS5 Argos and it'll redirect you to PS5 on the app."
A break down on what needs to happen to try and get a PlayStation 5 consoles reportedly runs like this:
1) Create Argos account
2) Login on the Argos app
3) Go on mobile browser, Google search Argos PS5; it will send you to app
4) Add PS5 to watchlist on Argos app
5) Move PS5 over to trolley from Argos app
6) Go back to safari, log in to Argos and go to the basket and check out.
As mentioned above, gamers are trying to buy PS5 stock today from Argos but it isn't proving an issue.
There's a chance that more stock will be released in the coming hours by the UK retailer, but there's no guarantee it will happen today.
Gamers might have to wait until February until the next PS5 stock update from Argos, unless more consoles are released.
One of the big problems gamers are facing is that these latest re-stocks are happening at strange times, making it difficult to plan to buy one.
At present, there are two different PS5 consoles available to buy, the standard edition and the digital edition.
Unlike with the Xbox Series S/X, the differences between the Sony consoles are subtler, with the tech giant explaining.:
"The only difference between the PS5 console and the PS5 Digital Edition console is the inclusion of an Ultra HD Blu-ray disc drive in the PS5 console. The PS5 Digital Edition console does not feature a disc drive.
"The PS5 console features an Ultra HD Blu-ray disc drive that will allow you to play PS5 Blu-ray disc games and PS4 Blu-ray disc games, as well as play video from 4K Ultra HD Blu-ray Discs, standard Blu-ray discs, and DVDs.
"The PS5 Digital Edition console does not have an Ultra HD Blu-ray disc drive. PS5 Digital Edition console owners will be able to buy PS5 and PS4 games from PlayStation Store or access games via PlayStation Plus and PlayStation Now."