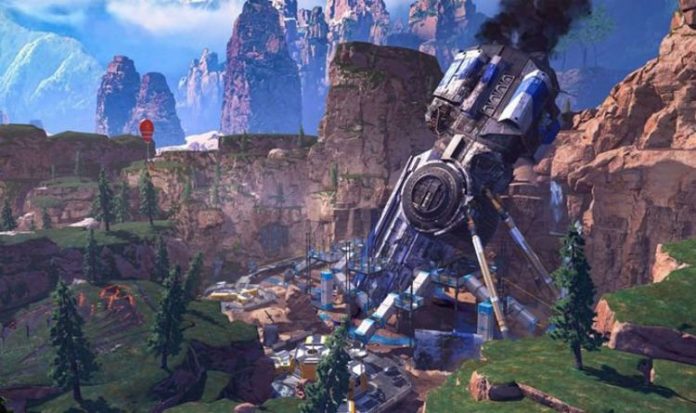 A new hotfix is being released this week by Respawn to help remove some of the lingering issues from the launch of Apex Legends Season 8.
One major change listed includes the revamped Kings Canyon, and how long it will remain the only playable map.
The original plans for Season 8 included the reworked Kings Canyon remaining the only map in town until mid-February.
But today, Respawn has decided to rollback that changes, providing an earlier end time for the exclusivity.
Apex fans will now see the return of other map option on Tuesday, February 9, which may also mean that another small patch is on the way.
Respawn informed fans today: "Kings Canyon will now be the only map in rotation through Feb 9 instead of the previously stated 2-week window."
The post doesn't include any additional information on why these changes are being made, but it's likely based on fan feedback.
A list of updated patch notes have also been shared by the Respawn team this week, following the launch of Season 8.
These new in-game tweaks can be listed below and include the following:
Fixed an error stopping players in Belgium from purchasing the Battle Pass (Note: the button will still say "Unavailable", but clicking it will let you purchase the Battle Pass. A client patch later will fix the button still saying "Unavailable").
Fixed an edge case where the gas from Caustic's ultimate would persist even after his squad was eliminated.
Fixed an exploit letting players block damage from grenades by dropping items on top of them.
Fixed an issue that allowed Fuse's tactical ability to do damage through shields.
Reduced likelihood of late-game circles ending on Mirage Voyage and The Pit in Kings Canyon.
Apex Legends Season 8 brought a number of big changes to the game, including new locations in Kings Canyon, the 30-30 Repeater, and the new character, Fuse.
But there are also plans in place for March that will help bring the game to a new platform, the Nintendo Switch.
Confirming their plans to launch Apex Legends on Switch next month, a message from Respawn team explained:
"Today, I'm proud to come to you with some good news. Apex Legends is coming to Nintendo Switch on March 9th, 2021.
"Porting Apex Legends to its smallest screen yet is a major achievement, and we couldn't have done it without our friends at Panic Button. We're very proud of what the team has been able to achieve with some smart optimizations for the Switch port to deliver a full-featured Apex Legends experience on the go.
"Apex Legends will launch on Switch with support for cross-platform play, our latest seasonal content, and full feature parity with the other versions of the game.
"Plus, since we're launching a few weeks after the start of Season 8, Switch players will be granted 30 free levels for their Season 8 Battle Pass. For the first two weeks after launch, playing on Switch will also earn you double XP.
"We can't wait to welcome Switch players to the arena. Keep an eye out for more news about the latest updates we're bringing to Apex Legends."