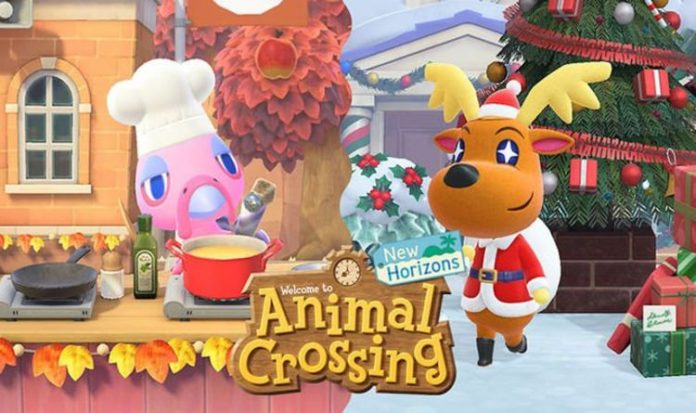 Animal Crossing New Horizons is getting a free update later this week, and just in time for winter.
The new Animal Crossing Winter Update has been given a November 19 release date by Nintendo.
With the Winter Update installed, you'll be able to transfer your islands and save data to another Nintendo Switch system.
In order to transfer save and island data, players will need to download the free Island Transfer Tool app from the Nintendo eShop.
You'll also get an upgrade to your home storage, which will increase your space to 2,400 slots. Needless to say, you'll only be able to access the expanded storage if you've paid off your debt to Tom Nook.
Nintendo explains more: "If you've expanded your in-game home to its largest size and paid off your debt, you'll now be able to apply for a home storage expansion by speaking to Tom Nook at Resident Services.
"Congrats on achieving the next level of home ownership. This will expand your home storage to 2400 slots. Think of all the items you can now store and access from the comfort of your island home!"
Elsewhere, the Winter Update also ushers in a host of special seasonal events, beginning with Turkey Day on November 26.
"On Turkey Day, which will take place this year on Nov. 26, the first-class chef Franklin will arrive and host a gathering in the plaza," Nintendo continues.
"You can help Franklin collect ingredients to go in the dishes that will be on display in the plaza. You can even receive a gift from Franklin as a thank you for helping him cook."
This will be followed by "Toy Day" on December 24. On this day, players will be visited by Jingle, who will reward players with a bonus gift if they help him deliver presents.
The countdown to Toy Day begins in the coming weeks, as Nintendo adds holiday decorations to the map.
"Keep an eye out for decorated trees, too. Shaking these may drop ornaments which will allow you to craft holiday furniture recipes."
Players can purchase toys from Nook's Cranny from December 1 to December 25, as well as holiday-themed clothing from the Able Sisters' shop.
And the events don't end there, as Nintendo adds even more items in the build up to New Year's Eve. That's on top of a special countdown event to usher in the big day.
Finally, Animal Crossing New Horizons players can obtain nine new reactions and six new hairstyles with the new update.
Fans can purchase the new content by redeeming Nook Miles in Resident Services.
There's also a pretty interesting new feature where you can choose to visit random islands while dreaming. This should give players even more inspiration when designing their islands.