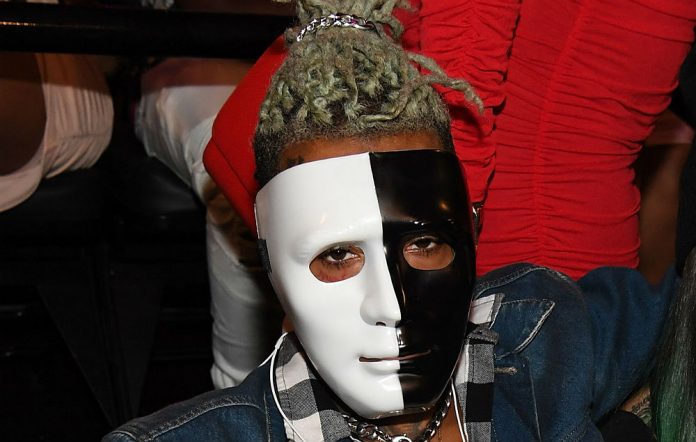 [ad_1]

A false rumour was spread online
An elderly couple have been receiving death threats, after a rumour circulated online claiming that the killer of XXXTentacion had been staying at their address.
The music world was shocked earlier this week when the controversial rapper, real name Jahseh Dwayne Onfroy, was killed by multiple gunshots at the hands of masked men while shopping for motorcycles in Miami. He was 20-years-old.
Now, an elderly couple in Southwest Florida have spoken out after receiving death threats – even with a man posing as pizza delivery man attempting to ambush them, in the belief that they would find Onfroy's killer. He was identified as 20-year-old Jesse Gonzalez, who showed up just hours after the killing – and then twice the next day. It is said he was following a rumour on Instagram, linking their home to the murder.
"I was very nervous — and I still am," resident Laurie Bernard told WINK News.
"Shame on you," she said of Gonzales. "Shame on you for arbitrarily just picking an address and just believing what's posted."
She continued: "I refuse to be forced out of my house because of people who threaten me. If they were smart enough to get the address, look at our ages — 73 and 76. We can walk, [but] that's about it. We're not going out to try and kill anybody."
"Internet circulation of an address being attributed to a possible Broward County homicide suspect is INACCURATE, and the possible suspect has NO KNOWN CONNECTIONS to Cape Coral or Lee County," said police officials. "Due to the large number of online threats of violence toward the suspect (and thus toward this inaccurate Cape Coral address), both the Cape Coral Police Department and Lee County Sheriff's Office have placed officers in the area/neighborhood of the inaccurate address as a safety measure for those in the area."
Other false rumours forced rappers Soldier Kidd and Soldier Jojo to also come out in denial of any connection to XXXTentacion's murder.
"I've been seeing a lot of comments, I've been seeing a lot things going on social media saying that I had something to do with XXXtentacion's passing," said Soldier Kidd, before denying any involvement and adding: "My condolences go to the man's family and whatnot."
He added: "I had nothing to do with it, but I'm going to keep my head up and stay positive like I always do."
Police reportedly described the suspects as two black males wearing hoodies, with the shooter wearing a red mask. They left the scene in a dark-coloured SUV after allegedly taking a Louis Vuitton bag.
An old video in which the rapper claims to still be alive has also resurfaced and been circulated online, causing much confusion and sparking various conspiracy theories.

The rapper has sold 33,000 copies of albums and songs combinedAfter seeing a 1,603% increase in streaming since his death this week also saw XXXTentacion beat Taylor Swift's one-day Spotify streaming record.
A memorial gathering for the rapper was shut down by police after this murder, but now a charity event will be held in his memory this weekend.
While his life was not without controversy, yesterday saw tributes from the world of hip-hop and beyond have poured in after the controversial rapper was killed.
Kanye West, Diplo, and J Cole were among the first stars to pay tribute to the rapper following the news of his death. West tweeted a photo of Onfroy with the caption: "rest in peace. I never told you how much you inspired me when you were here. thank you for existing."
The hunt for XXXTentacion's killers continues.
[ad_2]