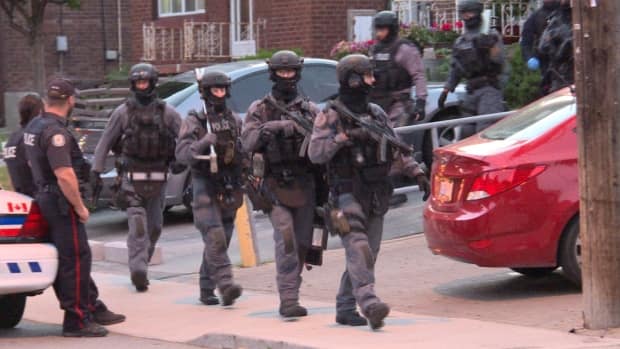 [ad_1]

More than 800 police officers took part in a series of overnight raids targeting an alleged criminal organization.
The operation, dubbed Project Patton by police, included the execution of more than 50 search warrants across Toronto, Durham, York and Peel regions.
Officers from the surrounding agencies also took part, Toronto police said in a tweet released around 8 a.m. Thursday.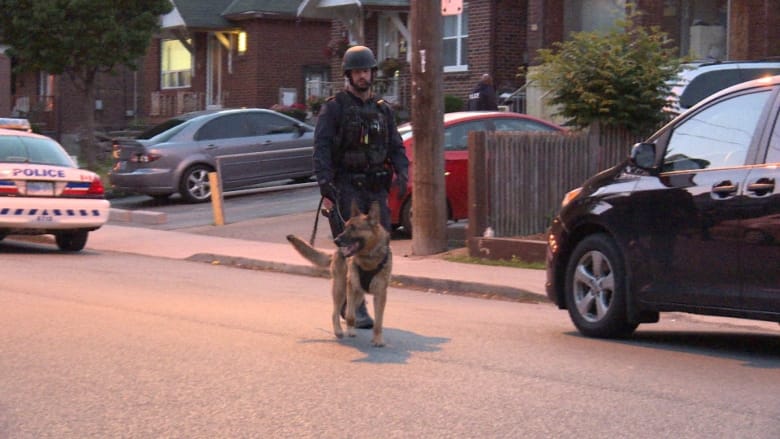 A Toronto police canine squad took part in the raids. (Tony Smyth/CBC)
Toronto police deployed its Emergency Task Force and canine squad to assist in the raids.
The service has scheduled a news conference for 10:30 a.m. Thursday to provide more details about the operation.
A man is led away in handcuffs during the operation. (Tony Smyth/CBC)
[ad_2]