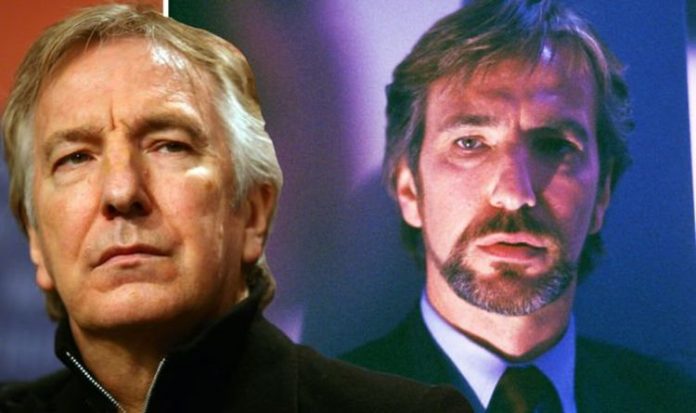 The role of German terrorist Hans Gruber was Rickman's first ever on-screen role. He starred opposite Bruce Willis, who played the protagonist of Die Hard, John McClane. Rickman had spent years as a theatre actor but went to Los Angeles to try out for some on-screen roles. After two days in LA the 41-year-old was offered the part of Gruber – an offer he was not happy with.
Speaking about Die Hard in 2015, Rickman said: "I didn't know anything about LA. I didn't know anything about the film business … I'd never made a film before, but I was extremely cheap."
After reading the Die Hard script he said: "What the hell is this? I'm not doing an action movie!"
Although he initially did not want to work on the film, Rickman was won over by the progressive nature of the storyline.
He said: "Every single black character in that film is positive and highly intelligent."
Rickman added: "So, 28 years ago, that's quite revolutionary, and quietly so."
The actor also admitted that despite being brand new in the industry he was not afraid of challenging his bosses.
He left a note on Die Hard producer Joel Silver's desk suggesting Gruber ought to wear a full suit rather than the standard terrorist outfit.
Rickman also proposed a scene in which Gruber pretended to be a hostage to surprise viewers and McClane alike.
Rickman said: "The good thing about starting late in this career is you go: 'Well, what's the worst that could happen?'"
Die Hard made more than $139 million at the box office and catapulted Rickman into stardom overnight.
Years later Rickman became a household name when he took the role of the loveable antihero Professor Severus Snape in the Harry Potter franchise.
The thespian was revealed to be frustrated with the role when letters between him and his producer were exposed years later.
One note penned by Harry Potter producer David Heyman told Rickman: "Thank you for making HP2 a success. I know, at times, you are frustrated but please know that you are an integral part of the films. And you are brilliant."
Rickman died on January 14, 2016 from terminal pancreatic cancer.
The 69-year-old only told his closest friends and family about his diagnosis. The star was cremated at the West London Crematorium in Kensal Green.
Die Hard is available to watch on Amazon Prime Video.
READ THE GUARDIAN'S REPORT