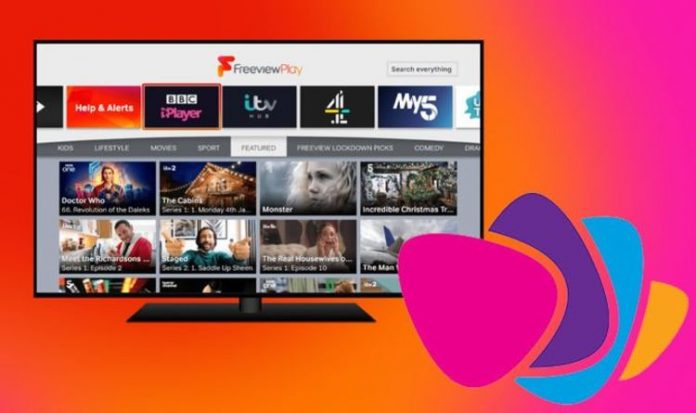 And now, there's more good news. Freeview parent company Digital UK, which is a joint venture between the BBC, ITV, Channel 4 and the transmitter operator Arqiva, has confirmed plans to integrate with free-to-air satellite brand Freesat. For those who don't know, Freesat offers access to a number of the same channels, but uses a satellite dish to connect viewers to their favourite shows. So, if you've decided to leave Sky Q but still have a dish strapped to your roof and don't fancy a weekend of DIY – you can plug in a Freesat compatible set-top box to access free-to-air channels using your existing receiver.
There are a few advantages to Freesat over Freeview, most notably, that the service leverages the additional capacity available when broadcasting via satellite to offer a selection of 24 high-definition channels, including those from BBC, ITV, Channel 5, Discovery Networks, France 24, Paramount Network, Bloomberg, FreeSports, RT UK and TRT World.
According to Digital UK, merging Freeview and Freesat will enable both approaches to free-to-watch content benefit from the innovations developed by one another.
MORE LIKE THIS
Chromecast with Google TV gains thousands of new films and shows
For example, Freeview Play merges live and catch-up services into a single TV Guide, where scrolling to the left lets viewers "travel back in time" and jump into previously-aired shows still available from BBC iPlayer, My5, ITV Hub, All4 and others. That's something that's not currently available to Freesat viewers – although that could change as the two firms share ideas and technologies.
Jonathan Thompson, CEO of Digital UK, said: "We welcome this opportunity to work more closely with Freesat whilst continuing to deliver our mission of ensuring everyone in the UK can access a high-quality TV service for free. The combined entity will promote the very best of free-to-view content whilst reflecting the changing nature of consumer consumption."
Of course, the merger between Freesat and Freeview is conditional on regulatory approvals, although the greenlight is expected in the coming months.
Speaking about the announcement, Freesat CEO Alistair Thom said: "We believe that building on the best that both Freesat and Digital UK have to offer will ensure that free to air continues to be an exciting and vibrant proposition for UK consumers. This proposition will continue to provide UK viewers with great content however they choose to consume it, whether that is linear or on-demand."
The news comes as Digital UK struck a deal with Amazon to bring Freeview Play to its Fire TV Edition TVs. These are TVs powered entirely by the Fire TV operating system that can also be found on its best-selling Fire TV Stick and Fire TV Cube set-top boxes. The Freeview Play app will allow access to 85 live broadcast channels and content from nine on-demand players, including BBC iPlayer, ITV Hub, All 4, My5, UKTV Play, CBS Catchup Channels UK, Horror Bites, STV Player and BBC Sounds.