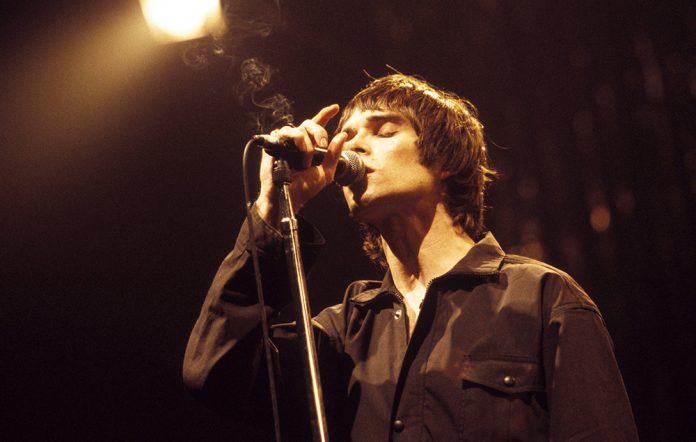 [ad_1]

Prepare to get wiggy
Today, Thursday, June 21 is the Summer Solstice – aka the longest day of the year. This time round, sunrise is at 4:43am and sunset at 9:21pm, meaning we'll have 16 hours and 38 minutes of sunlight across the day. What kind of tunes can possibly fill such an epically long day? Epically long ones, of course! Here's 21 to get you started – all of which are eight minutes or longer.
1. William Tyler – 'Highway Anxiety'
What it is: The opener from the Nashville guitarist's 2016 album 'Modern Country', which is entirely instrumental.
Why it's amazing: All of 'Modern Country' is bloody lovely, to be honest. This one serves as the introduction to the rest of the album, combining elements of country, folk and synthesised sounds and creating a dreamy atmosphere you'll want to live inside.
2. Donna Summer – 'Love to Love You Baby'
What it is: The title track from Summer's second album in 1975, cowritten with disco legend Giorgio Moroder.
Why it's amazing: Apart from having an iconic melody that you could listen to all day, it's also smutty enough to have been banned by the BBC, lending it immediate notoriety back in the '70s. It's essentially a 16-minute orgasm on record; aged 26, Summer recalled being asked if she was alone in the studio (she was) and who she was fantasising about ("my handsome boyfriend Peter.")
3. MGMT – 'Siberian Breaks'
What it is: The closing track on MGMT's divisive second album 'Congratulations', released in 2010.
Why it's amazing: A microcosm of the off-the-wall album it belongs to, 'Siberian Breaks' is gloriously psychedelic, constantly switching between different melodies and rhythms before, at the 9-minute mark, miraculously ending up at the same place it started – and then heading off again into a new cosmos of twinkling synths.
4. Four Tet – 'Morning Side'
What it is: The A-side of Four Tet's 2015 album 'Morning/Evening'
Why it's amazing: The London electronic musician aka Kieran Hebden sampled part of Lata Mangeshkar's song 'Main Teri Chhoti Behana Hoon' from the 1983 Bollywood film Souten, stretching it out between layers of warm, ambient synths and creating something beautifully hypnotic.
5. Pink Floyd – 'Shine On You Crazy Diamond, Pts. 1-5'
What it is: The opening five parts of Pink Floyd's ninth album, 1975's 'Wish You Were Here', which was dedicated to ex-bandmate Syd Barrett. A further four parts are included at the other end of the album, bookending it.
Why it's amazing: It's a heavy number defined by David Gilmour's unforgettable four-note riff, which comes in at about the four-minute mark and is twisted multiple ways as the song goes through subsequent peaks and troughs. The heartfelt lyrics, which start at 8:45, combine praise and regret: "Come on you target for faraway laughter / Come on you stranger, you legend, you martyr / and shine."
6. Frank Ocean – 'Pyramids'
What it is: The brooding centrepiece of Frank's 2012 debut album 'Channel Orange'.
Why it's amazing: Just before this brilliant song reaches its halfway mark, it switches its stomping, nocturnal R&B for a panoramic, mirage-like sunrise. At this point Frank's pimp persona wakes up foggy-headed at a motel, with the Egyptian queen Cleopatra of the song's first half putting on her heels and heading back to work at The Pyramid – a strip club. Don't miss out on the lyrics, where Frank is brutally honest about the song's character: "The way you say my name makes me feel like I'm that nigga / but I'm still unemployed."
YouTube

No Description
7. Bob Dylan – 'Sad Eyed Lady Of The Lowlands'
What it is: The 11-minute closing track to 1966's 'Blonde on Blonde' that's never been played live.
Why it's amazing: Possibly the most ardently romantic song Dylan had written at this point, it's an ode to his wife Sara Lownds, whom he'd married in 1965. Reflecting on the many, many ways she bowls him over, he asks questions like: "Who among them do ya' think could resist you?"
8. The Velvet Underground – 'Sister Ray'
What it is: The defining chunk of side B of 1968's 'White Light/White Heat', The Velvet Underground's second album.
Why it's amazing: Let's leave it to Lou Reed's summary: "It was built around this story that I wrote about this scene of total debauchery and decay. I like to think of 'Sister Ray' as a transvestite smack dealer. The situation is a bunch of drag queens taking some sailors home with them, shooting up on smack and having this orgy when the police appear."
9. George Michael – 'I Want Your Sex parts 1 & 2'
What it is: Two of three parts of George Michael's BBC-banned sex jam, from 'Faith'.
Why it's amazing: Channeling the spirit of Donna Summer's ridiculously long 'Love to Love You Baby', this is an unapologetic, sex-positive pop banger about banging. Thanks to the airplay controversy and the fact that it's a total tune, it went platinum in the US.
10. Lynyrd Skynyrd – 'Free Bird'
What it is: The nine-minute closer on Lynyrd Skynyrd's 1973 debut '(Pronounced 'Lĕh-'nérd 'Skin-'nérd)'
Why it's amazing: So often requested was this stonking power-ballad – with its mad guitar solo – that it later became a joke request that audiences still shout out, no matter what artist is playing.
11. Pond – 'Man It Feels Like Space Again'
What it is: The title track – and closing track – of the Aussie group's sixth album.
Why it's amazing: It starts off as a horrible dirge before blowing up into a cosmic psych jam that changes speed and key like gravity's flown out the window.
12. Milosh – 'Hold Me'
What it is: You'll probably know Mike Milosh's voice from his 2012 project Rhye, who released one album – 'Woman'. This is the centrepiece of from his fourth solo album 'Jet Lag', which came just a year later.
Why it's amazing: Give this song your undivided attention and Milosh will hypnotise you with what at first seems like a simple synth line – it's actually a complex swirl of melodies that you'll feel completely enveloped by.
13. Stone Roses – 'Fools Gold'
What it is: Not initially included on the UK version of their self-titled 1989 debut, this was intended to be a B-side for 'What the World is Waiting For', but became an indie classic after it was released as a double A-side.
Why it's amazing: It's Madchester at its baggy finest: a skittering beat, a fine-as-fuck riff and Ian Brown's ice-cold vocals singing: "I'm no clown I won't back down
I don't need you to tell me what's going down".
14. Bruce Springsteen – 'Jungleland'
What it is:  This jubilant nine-minute coda closes The Boss's seminal 1975 album 'Born To Run' – which sold six million copies in the States alone.
Why it's amazing: Every member of the E-Street Band is on top form – from Max Weinberg's hard-hitting drum fills to Roy Bittan's euphoric piano janglings to Clarence Clemons' lung-bursting sax solo.
15. David Bowie – 'Station To Station'
What it is: The title track and opener of Bowie's tenth studio album is, at just over 10 minutes, his longest studio recording.
Why it's amazing: Building slowly from a hypnotic bass chug, it suddenly transforms into a keys-led glam stomp that can't fail to get you dancing.
16. Hot Chip – 'Go Bang'
What it is: An Arthur Russell cover recorded for a tribute album whose profits went to the Red Hot Organisation, which promotes AIDS awareness through pop culture.
Why it's amazing: Hot Chip have rarely sounded like they've having so much fun here, but it's also a faithful cover of Dinosaur L's original.
17. Father John Misty – 'So I'm Growing Old on Magic Mountain'
What it is: One of many lengthy songs on 2017's 'Pure Comedy' Josh Tillman's third album as FJM – this is the penultimate number.
Why it's amazing: It's a gently seismic reflection on age's impact of hedonism: "These days the years thin till I can't remember just what it feels like to be young forever," he ponders as an overwhelming tide of synths ebbs in and out.
18. Echo Lake – 'Heavy Dreaming'
What it is: The closer to Echo Lake's second album 'Era', released in 2015.
Why it's amazing: Low in the mix here is a dreamy, strummed drone chord, over which layers of detail fade in and out. Four and a half minutes in, the rising bass riff that's been dotting itself about takes the reins, bolstering the melody and leading to a cracking finish.
19. The Chemical Brothers – 'The Private Psychedelic Reel'
What it is: NME rated this monstrous electro-house trip the 25th best song of 1997.
Why it's amazing: The Dust Brothers relaxed their 'no collabs' policy to allow Jonathan Donahue (of alt-rockers Mercury Rev) to fuzz up this swirling mind-fuck of a dance anthem.
20. Janelle Monáe – 'BaBopBye Ya'
What it is: The final number on Monáe's debut album 'The Archandroid'
Why it's amazing: Telling the story of Cindi Mayweather, a fictional super-robot on a quest to save the world from a Metropolis-style oligarchy, this enormous brass-backed number sees Monáe showing off the stonking power of her voice as she bids farewell to her lover Anthony Greendown: "I must go."
21. Jon Hopkins – 'Immunity'
What it is: The nine-minute title track from Hopkins' Mercury-nominated 2013 album.
Why it's amazing: Like the rest of the album, this sublime closer crafts a powerfully nocturnal atmosphere out of found sounds and warm synths: at this stage in the concept album's night-after-a-night-out, we're reaching sleep-laden peace. Good night everybody.
What are your favourite long songs? Let us know in the comments.
[ad_2]