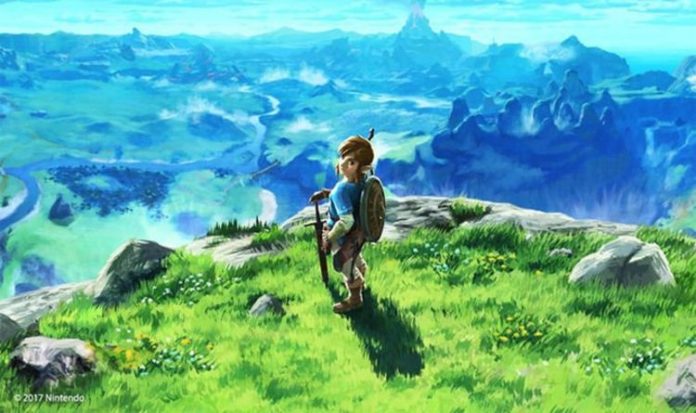 It's Link's 35th birthday this year and gamers are ready to find out more about Legend of Zelda: Breath of the Wild 2.
The thing is, the Japanese games giant has been very tight-lipped on their plans for the sequel ever since showing off during E3 2019.
The trailer that was shown was short and to the point and left gamers with more questions than answers.
But with a new Nintendo Direct being held today, gamers hope that some of those Qs will finally be answered.
The question is, does Nintendo have other plans that we don't know about yet?
With it being such a big year for Link and the Zelda franchise, it would make sense for some big news to be shared.
This could come in many different forms; offering gamers the chance to play old or new adventure.
With such a big back-catalogue, Nintendo could follow up on their recent successes by offering new Zelda remakes.
Skyward Sword and Twilight Princess remakes have been rumoured in the past but they wouldn't be the big sellers.
If Nintendo were to announce a full-blown Ocarina of Time or Majora's Mask remake, that could almost top a Breath of the Wild 2 reveal.
But for now, we have no guarantees we will get any first-party announcements regarding Legend of Zelda.
And while that would be disappointing for gamers waiting on it, it might not be the worst thing to happen.
Nintendo is a company who like to host dedicated live stream events for its main franchises.
Pokemon Directs are some of the most common but the Super Smash franchise have had plenty in the past.
So wouldn't it make more sense for 2021 to include a Zelda Direct, offering up everything fans want to know about?
This would give Nintendo as much time as they need to share its plans for 2021, without having to squeeze in everything else on top.
They could drop a small teaser during today's event before hosting a big Zelda Direct next month.
That would get plenty of mouths watering and would make for a great way to start the year.
The live stream video is being hosted today, and can be viewed (from 10pm GMT later tonight) by hitting play on the YouTube embed listed in this story.
Plenty of rumours are already circulating suggesting what will be talked about during the event.
One includes Tracer from Overwatch being announced as a DLC character for Smash Bros, and that at least one Legend of Zelda title will be revealed.
The Breath of the Wild 2 release date is something being touted but that's not surprising considering how long we have been waiting on news.
With Nintendo about to hold a big eShop sale, we may also get the lowdown on some of the discounted titles.
A Nintendo Switch Pro console is also in the works and if it's going to be heading to the market in 2021, it would make sense for it to be announced in the coming months.