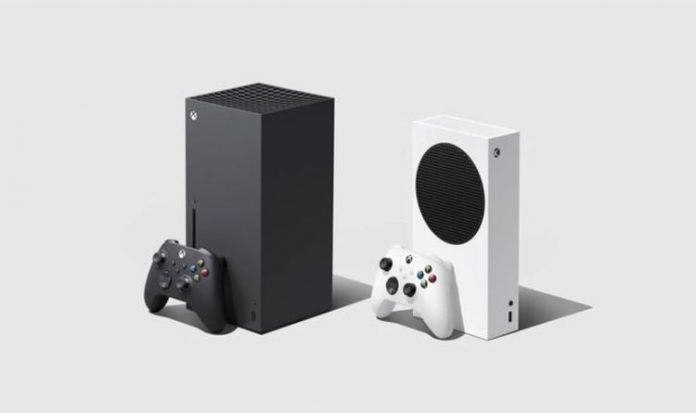 With a few more Xbox Series X re-stock events expected before the end of the year in the UK, the next one is scheduled for this week.
December has seen several UK retailers offer new Xbox Series X stock, with more being promised in early 2021.
And there's some good news for gamers wanting to secure an Xbox Series X before the end of the year.
One UK retailer has announced that they will be releasing more Xbox Series X stock this week.
But what makes this a little different from past events is that this one will be using a ballot system.
This should make it fairer for those who have signed up for a chance at grabbing an Xbox Series X from Box.co.uk this month.
A message from the retailer explains: "We've been overwhelmed by the support shown to this idea & to everyone who's entered. We wanted a system that would avoid a fight to the checkout & that would be random & fair to all.
"Successful entries will be contacted informing them of this, with details of how to purchase.
"Our second wave of Series X / S allocation will be drawn the week commencing 14th Dec.
"Unsuccessful entries will be contacted when the ballot is completed & all stock allocated."
This means that anyone interested in having a chance in the ballot will need to sign up to the Box.co.UK site in time for the draw.
Box hasn't stated when the draw will be made public, but the last notification came on a Tuesday, meaning we might hear more about on December 15.
And as noted above, signing up does not guarantee anyone with getting an Xbox Series X, as the entrants are selected by random.
Other sites may also be offering new Xbox Series X stock in the UK before the end of December 2020.
While Argos will not be re-stocking the PS5 this month, the same announcement has not been made in regards to the Xbox Series X, or Series S.
Smyths and GAME could also provide more updates regarding their next-gen console sales in the coming weeks.
It's a similar situation in the United States, with leading retailers like Walmart offering sporadic refreshes in stock.
Microsoft provided a small update this week in regards to its own efforts to keep up with demand, telling gamers:
"Your overwhelming response to the launch of Xbox Series X|S has been staggering and heartening at the same time.
"We can't wait for everyone who wants to experience gaming on Xbox Series X and Series S to do so and are working with our retail partners to replenish stock as quickly as we can.
"As we look at how we define success at the start of a new generation for gaming, we can think of none better than more and more players connecting with their friends and discovering games they love.
"It's the billions of hours and over 3,800 different games you played in the last month that is the foundation for our success at Xbox."