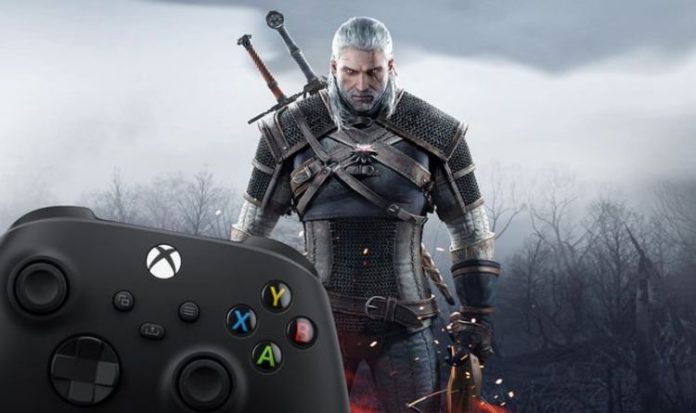 The Witcher 3 remains one of the most demanding games on the current crop of consoles, despite launching over five years ago.
The game's huge size and gorgeous visuals pushed consoles to the limits, often resulting in frame-rate drops and long loading times.
Indeed, nothing takes you out of the moment more than a lengthy loading screen when fast travelling between locations.
Fortunately, however, this doesn't appear to be a problem for the Xbox Series X, which virtually eliminates loading times when fast travelling to a new location.
As you can see from the video below, Xbox Series X loading times are non-existent when Geralt moves from one location to another.
It's enough to breathe new life into one of the best games of Xbox One and PS4 era of consoles.
What's even more impressive is that The Witcher 3 hasn't even been optimised for the next-gen Xbox.
CD Projekt previously announced plans to optimise the game for next-gen console, although the upgrades won't be ready for launch.
The video below shows how the Xbox Series X will benefit regular backwards compatible games.
The Witcher 3 will look and run even better when the official next-gen upgrade launches in 2021.
According to the development team, PS5 and Xbox Series X upgrades will improve visuals and performance, adding support for enhancements such as ray-tracing.
CD Projekt explains more: "Developed to take advantage of powerful video-game hardware, the next generation edition of The Witcher 3: Wild Hunt for PC, Xbox Series X, and PlayStation 5 will feature a range of visual and technical improvements across the base game, both expansions, and all extra content."
The PS5 and Xbox Series X versions of The Witcher 3 will be available for free – but only if you already own the game on PC, Xbox One or PS4.
If you don't already own a copy of the game, The Witcher 3 will also be available as a standalone purchase for PS5 and Xbox Series X.
The standalone version of The Witcher 3 for next-gen consoles will come with the base game and expansions.
This includes the excellent Blood and Wine expansion, which transports players to the region of Toussaint, where Geralt of Rivia investigates the murder of a knight.
"Welcome to the land of summer, a remote valley untouched by war," reads the official Blood and Wine description.
"The land of wandering knights, noble ladies and magnificent wineries. What better time to visit than now, when this kingdom of virtue is torn apart by a series of savage massacres!
"Geralt of Rivia, a legendary monster slayer, takes on his last great contract. Blood and Wine offers over 20 hours of adventure, where beauty clashes with horror, and love dances with deceit."