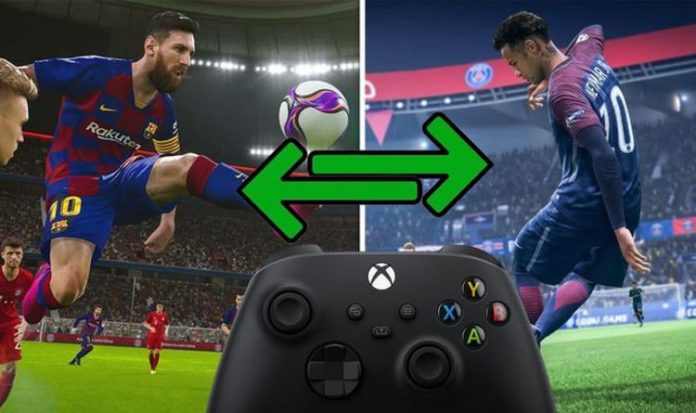 The Xbox Series X and Series S consoles are here to kick off the next-generation of gaming.
Both consoles pack some serious power under the hood, featuring more cores, teraflops and memory than you can shake a virtual stick at.
One of the more exciting new features available with the Xbox Series X/S is Quick Resume, which lets you quickly and easily switch between games, rejoining each supported title where you left off.
When it works – and I'll get to that in a moment – Quick Resume really showcases the power and speed of the Xbox Series X and S.
If you've just added a next-gen Xbox to your console collection, here's how to take advantage of the awesome new Quick Resume feature, and some of the fun you can have with it.
Let's pretend you want to play FIFA 20 and PES 2020 – these games are available with Game Pass, and I've tested both to make sure they work.
Assuming you're playing your Xbox for the very first time and everything is up to date, you can start by loading up FIFA 20 from the dashboard like normal.
If you want to see how it compares to Pro Evolution Soccer, simply press the Xbox button to bring up the menu overlay.
Instead of quitting your game and going back to the home screen, select My Games and Apps from the menu, fire up your PES 2020 download, and start playing. 
When you've played a half of PES 2020 and want to finish your game of FIFA 20, just hit the Xbox button and re-select FIFA from the menu screen.
Within a matter of seconds, you'll be back on the pitch, exactly where you left off.
Quick Resume supports multiple games at once – the amount depends on the size of the games – so you could even add a game like Street Power Football into the mix.
In theory, there are lots of fun little scenarios to enjoy, like comparing SoulCalibur 6 to Tekken 7, the arcade thrills of Dirt 5 to the sim style of Dirt Rally, or your favourite Call of Duty against the best of Battlefield.
You could even chart the evolution of your favourite gaming series, playing through the Final Fantasy saga, for example, or Kingdom Hearts 1-3.
I did actually try to do this with Backwards Compatible Sonic games, where my aim was to play one stage at a time in as many consecutive releases as possible.
Unfortunately, however, this wasn't possible at the time of writing, as there are a few inconsistencies when it comes to Quick Resume.
Some titles work perfectly with each other, seamlessly transitioning from one game to the next.
Other games randomly don't seem to work with Quick Resume, including the aforementioned Sonic classics, SSX 3 and Fortnite (PUBG works, so assumed Fortnite would be the same).
Hopefully this is something Microsoft is able to fix, because this feature has lots of potential.
Imagine setting up all of your favourite local multiplayer games (like Overcooked, Bomberman etc) and being able to instantly switch between them for ultimate multiplayer hijinks.
It's an exciting thought.