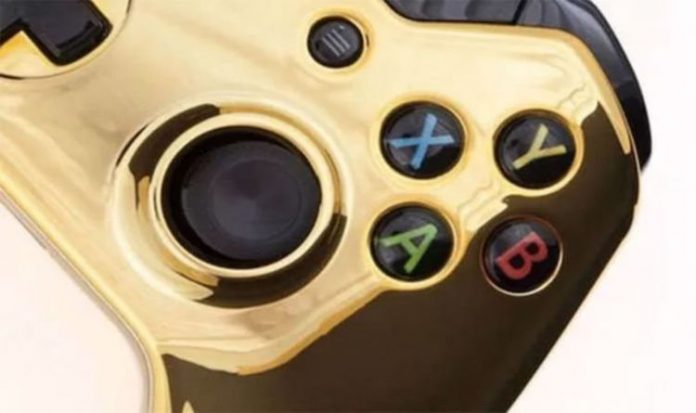 The next wave of Xbox Games with Gold releases are about to be released by Microsoft.
The 2021 Games with Gold releases have been much improved compared to the previous year.
The February 2021 line-up includes heavy-hitters like Gears 5 and Resident Evil HD Remake, which are available for the entire month.
Subscribers still have a few hours left to download Dead Rising and Indiana Jones and the Emperor's Tomb, before they are replaced by new games on February 16.
From February 16 until midnight on March 15, subscribers can download Metroidvania-style platformer Dandara: Trials of Fear Edition for Xbox Series X/S and Xbox One.
Finally, Xbox 360 mech shooter Lost Planet 2 is available from February 16 until the end of the month.
It's a strong line-up of games that's comparable with the selection available on PS Plus.
It's a far cry from last year, when PlayStation Plus subscribers consistently received better freebies than their Xbox Gold counterparts.
The pick of the bunch in February 2021 is Resident Evil HD Remake, which takes a classic game and somehow makes it even better.
Not only does the Resident Evil remake have better visuals and improved controls, but Capcom added in new areas and monsters.
"It's the game that defined the genre. In this remastered version, join the special forces team, S.T.A.R.S., and investigate a mysterious mansion on the outskirts of Raccoon City.
"Stay alert because supplies are scarce, and the living dead are all around."
Gears 5 is a close second for month of February, especially if you're playing the third-person shooter on Xbox Series X.
The next-gen version features 4K visuals and 60 frames-per-second gameplay, as well as faster loading times.
"Experience the celebrated campaign and multiplayer, now fully optimised for Xbox Series X|S. With all-out war descending, Kait Diaz breaks away to uncover her connection to the enemy and discovers the true danger to Sera… herself."
In terms of the new games, Dandara: Trials of Fear Edition is a stylish 2D platformer that could be classed as a hidden gem.
"Discover secrets, dangers, and an array of unique characters in the world of Salt. In this metroidvania-style platformer, a heroine arises out of the aether of fear to help a world on the brink of collapse.
"Featuring stunning handcrafted pixel art and original soundtrack compositions that bring a visual and auditory wonderland to life."
Lost Planet 2, on the other hand, is a Capcom third-person shooter in which players can take control of some hulking great mechs.
"After 10 years removed from the original title, return to the troubled planet torn apart from the ongoing battle for thermal energy. Play four player co-op and customise your character with an arsenal of weapons and vehicles to pilot."