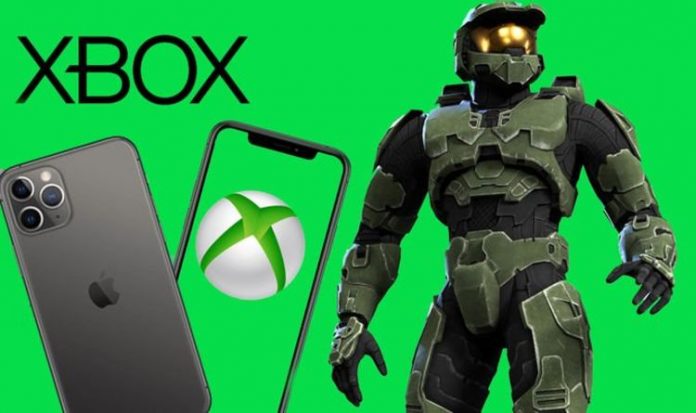 There's great news for Xbox Game Pass Ultimate subscribers, as Microsoft announces plans to bring its cloud gaming service to Apple iOS devices.
According to Microsoft, the Xbox Game Pass Ultimate cloud gaming beta is coming to iOS and PC in 2021.
This means you can access your entire Game Pass Ultimate library on your iPhone and iPad.
"We are doing this by embracing multiple devices and providing a consistent Xbox experience wherever you log in, whether that's on your Xbox Series X|S, PC, Xbox One, Android device or – starting in Spring 2021 – your Windows PC and iOS device from the cloud," reads a Microsoft statement.
The cloud gaming beta will be available on Apple iOS devices through a mobile web browser. Google will do something similar with its Stadia streaming service later this month.
"By adding over a billion devices as a path to playing in the Xbox ecosystem, we envision a seamless experience for all types of players; whether it's playing Minecraft Dungeons with your Xbox friends using touch controls on an iPhone, or jumping into a Destiny 2: Beyond Light strike on a Surface Pro when you have a break between meetings," the post continues.
"Whatever screen you choose, we want to make it easy to continue your game and connect with your friends."
Microsoft is also expanding its international output by bringing Game Pass Ultimate to countries such as Australia, Brazil, Japan and Mexico.
In other Microsoft news, the company has outlined some of its plans for the Xbox in 2021.
After successfully kicking off the next-gen with the release of the Xbox Series X and S consoles, Microsoft has plenty in store for next year.
This includes the return of Master Chief in Halo Infinite, as well as a brand new adventure in Psychonauts 2.
The company will also officially welcome Bethesda into the fold, which means possible updates on games like Starfield and Elder Scrolls 6.
Elsewhere, Microsoft has confirmed plans to release more DLC for games such as Forza Horizon 4, Sea of Thieves and Grounded.
You can take a look at a selection of Microsoft's upcoming games below.
Announced Titles Coming to Xbox…
• CrossfireX
• 12 Minutes (console launch exclusive)
• Lego Star Wars: The Skywalker Saga
• Far Cry 6
• Tom Clancy's Rainbow Six Quarantine
• Chorus
• Ruined King: A League of Legends Story
• Scarlet Nexus
• Balan Wonderworld
• Resident Evil Village
• The Artful Escape
• Echo Generation
• Songs of Iron
• Tunic
• Sable
• Bright Memory Infinite
• Way to the Woods
• Echo Generation
• Outriders
Coming to Xbox with Xbox Game Pass
• Halo Infinite
• Psychonauts 2
• The Ascent
• The Medium (console launch exclusive)
• The Gunk (console launch exclusive)
• Warhammer 40K: Darktide (console launch exclusive)
• Exomecha (console launch exclusive)
• Shredders (console launch exclusive)
• Scorn
• Skatebird
• Dead Static Drive
• The Good Life