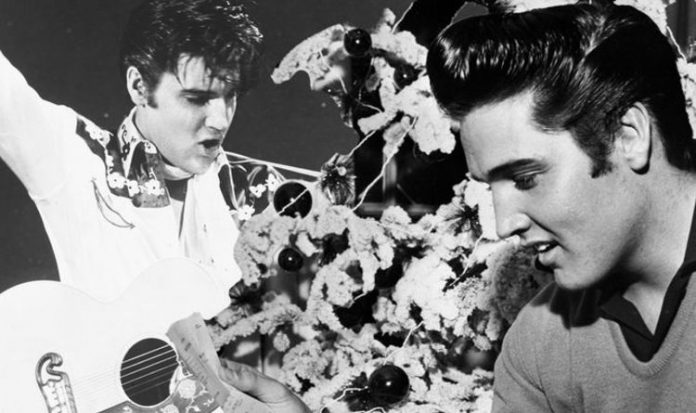 Elvis Presley's voice is known for its affiliation to the rock 'n' roll scene of the 1950s, though he made a massive comeback with just as much passion in the late 1960s. He also worked in the film industry, where he would contribute to the soundtrack a song often based on the movie's title. One Christmas movie, however, nabbed one of his famous songs for its soundtrack – so when was his Christmas album, which contained this track, released?
Elvis' Christmas Album was released on October 15, 1957.
The album was Elvis' third LP, coming after Elvis Presley and Elvis, both of which were released the year before in 1956.
Elvis had also released one soundtrack album by the time of his Christmas album, Loving You, which was released in the same year as his festive tunes.
Loving You, while not The King's first movie, was the first in which Elvis starred, and included him singing some classic tunes, including a song with the same title as the film.
READ MORE:  Lego Star Wars Christmas: Will there be a Lego Star Wars movie?
Perhaps more famously, Elvis' first film had a far more popular soundtrack, with the title track Love Me Tender becoming one of his most popular songs.
Loving You had Elvis' version of True Love, a Cole Porter classic, which had previously become famous when included in the Bing Crosby movie High Society, released in 1956.
However, it was his Christmas album which came next and became a soundtrack to people's festivities.
The original version of this album, which was later reissued as It's Christmas Time, included six popular songs, two traditional carols and four gospel songs.
The gospel songs had previously been released on an EP called Peace in the Valley and were likely favourites of The King, who often performed gospel songs at his concerts.
Most of the popular songs included were already well known, such as White Christmas, I'll Be Home for Christmas and Here Comes Santa Claus.
However, a few tracks were written especially for The King to perform, such as Santa Claus Is Back in Town.
This song was the opening track on the album, and Elvis was the first to perform it.
DON'T MISS
It was released with another original, Santa, Bring My Baby Back to Me, and got to Number Seven in the UK singles chart on the year of release.
In the USA, it was reissued in 1967 with Blue Christmas, another original song, and returned to the US singles charts at Number Four.
The single did have a comeback to the UK singles chart in 1980 when it spent six weeks there after a reissue.
The song was used in a famous Christmas remake which has meant it has been heard by many younger ears as well as those around when it first came out.
Its first movie appearance was in the 1994 remake of Miracle on 34th Street, with Lord Richard Attenborough playing the festive Kris Kringle.
After that, it turned up in The Long Kiss Goodnight in 1996, and also appeared in 2005 movie C.R.A.Z.Y.
From then, its main appearances were in Christmas films, such as 2007's Fred Claus, 2016's Bad Santa 2 and The Christmas Chronicles, released in 2018 and starring Elvis' one-time movie co-star Kurt Russell.
Marvel fans may also recognise the song from its appearance in Iron Man 3, released in 2013.
It was a huge hit across the USA for many years, and to this day Elvis' Christmas Album is still the best-selling Christmas album of all time in the USA.